yea.... i went off to malaysia with my family a few weeks back. with my dad's friends. all the old fogeys. i was like soooooooooooooooooooooo bored...... lucky i had my traveller pack with me. can't really remember the places i went to. it was Genting, Malacca, Batu Pahat and another weird place which i forgot the name.
its really crazy i tell u the bus ride..... i sit until my backside nua.... smoke also come out from my backside. but i think i'm quite a well prepared traveller. you'll have quite alot of things to do. had a couple of magazines with me, bored can read. had my sony walkman phone with me. so bored can listen to all the mp3s. and i got GPRS and autoroam, so if you're still bored can go WAP and log onto MSN to chat with your friends. and if you're feeling rich can jus call your friends to talk. and also my playstation portable. if you're bored you can play the games which guarentees hours of fun. if you're not that big a gaming person, you can also watch the videos and the movie that are in the memory stick. and if you're in a wifi zone, jus take out the playstation portable and you can start surfing using it. cool.....
nothing much to blog about the trip.. might have been fun-ner if i went up there with my friends, but maybe next time perhaps. yea... took some photos.. maybe i'll jus let u see picture la. haha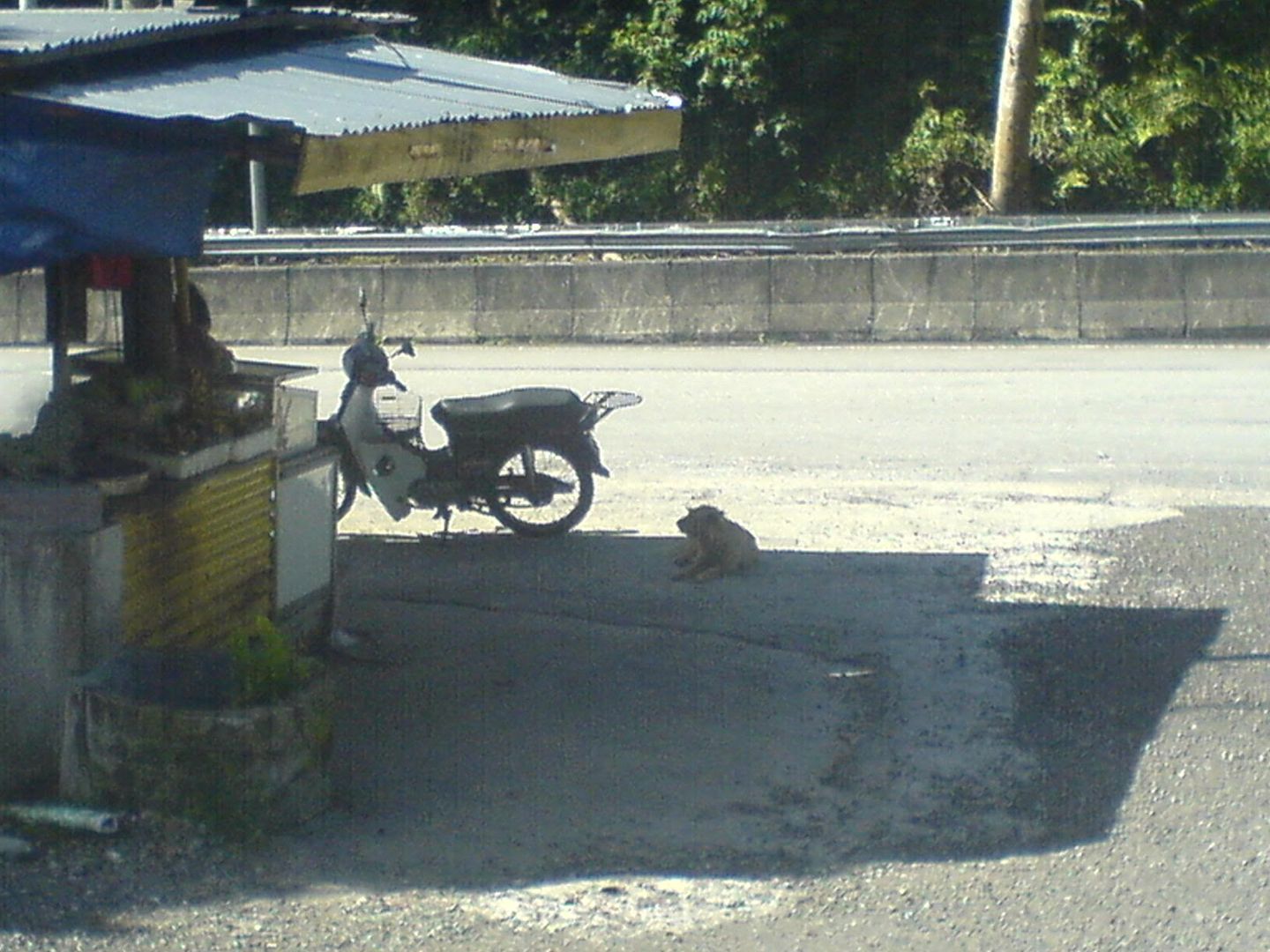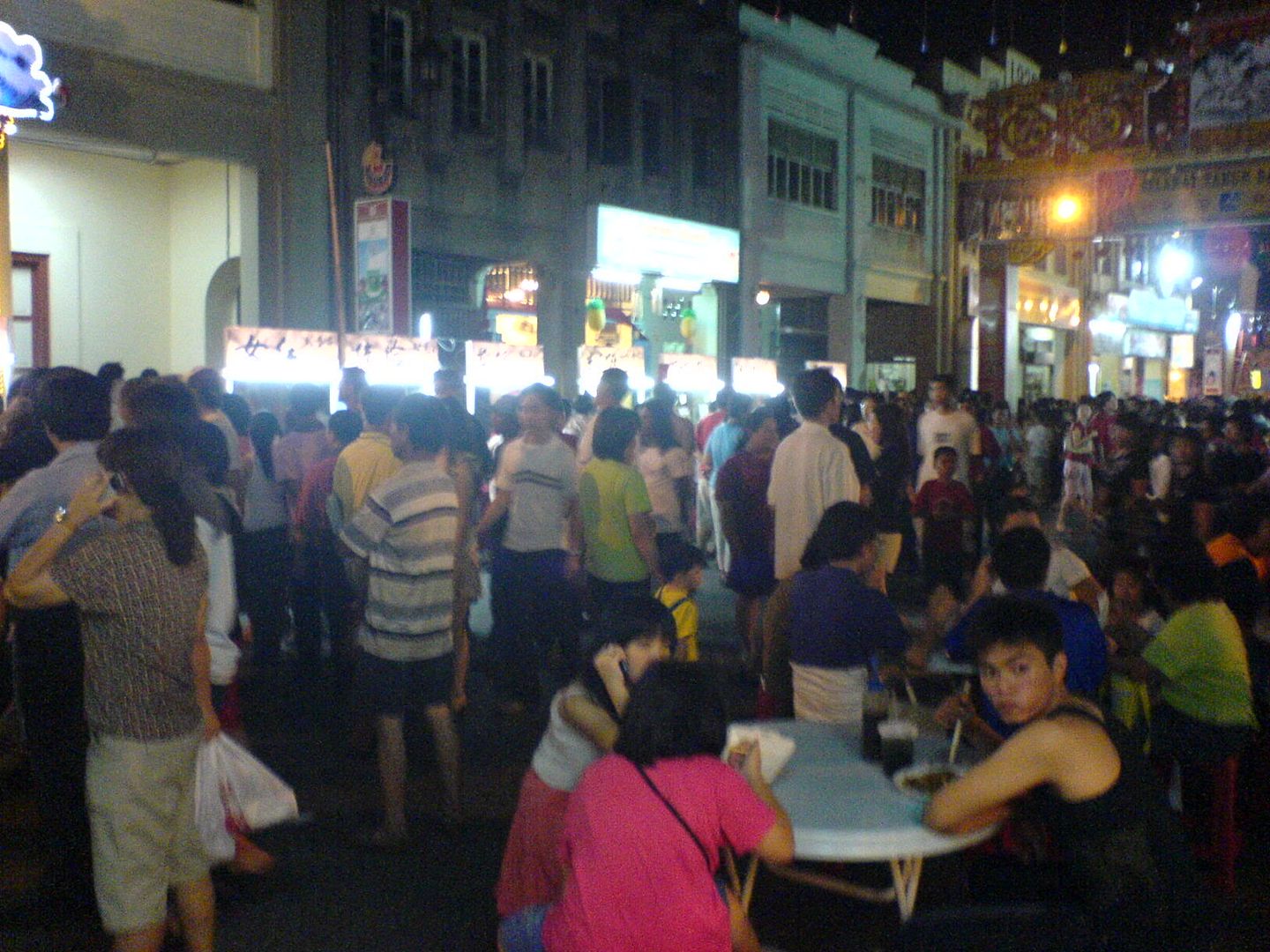 Scenes from the weekly night market in Malacca. it's a really cool place. happens every Saturday if i'm not wrong. It's a chinese organised thingy, so like 90% of the people there are chinese. They put up this big stage, so people can perform like chinese dance, singing, wayang, any kind of performance also have. it's like a mega big scaled pasar malam. street hawkers all over, and push cart stalls littered all over the place with shop houses also. the amazing thing about this place is that the shop keepers are all very young. probably younger den 20. There are clans and associations opened for people to walk in to sing songs. haha. pay $1 and you can sing a song. cool.... even got those fellas showing off their skills lor. got this fella got 'tan zhi shen gong' which is also known as the 'use finger to break everything' skill. too bad i forgot to take picture of him.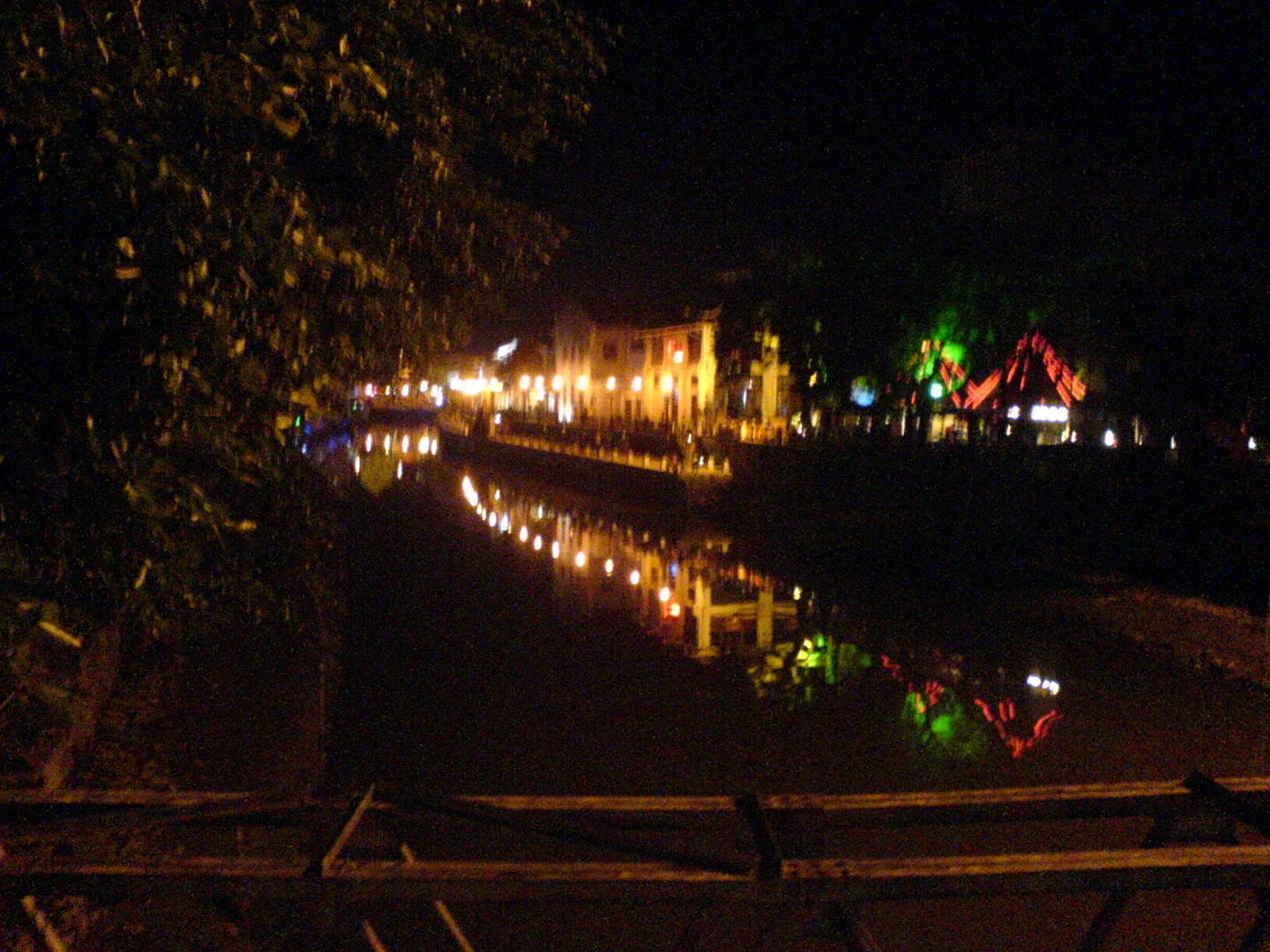 that place is like the boat quay. all the pubs. show soccer all that. but you know this trip is a very family oriented and a elderly oriented trip, so its a big no-no to go to places like this. ha!
random shots....


one of the lunch place. it's Super Lantern Restaurant. like damn powerful like that.

SUPER LANTERN

leh.....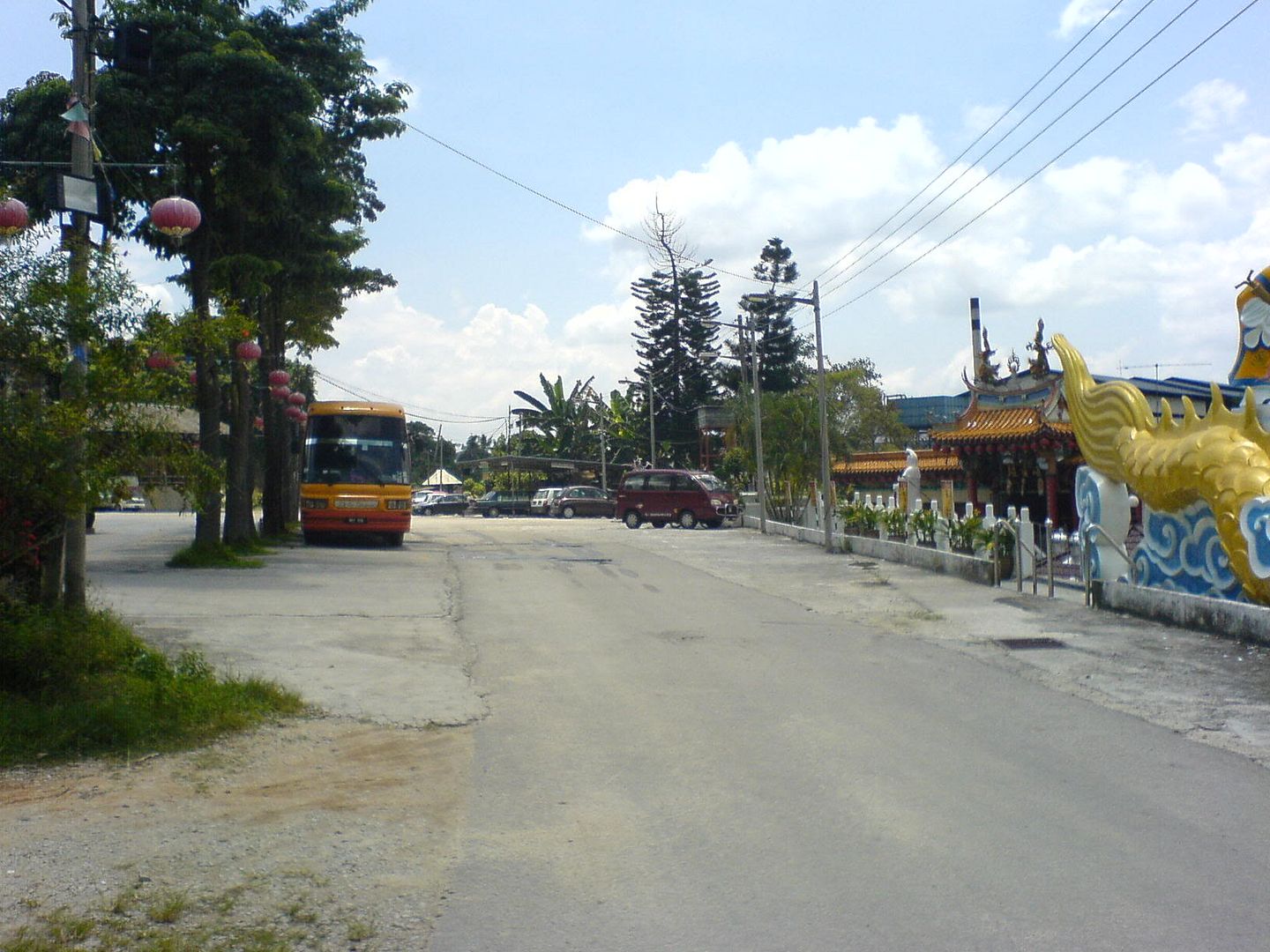 Super Lantern is beside a temple with a big big dragon statue. you can see the dragon tail here.
here's the dragon head, with the 8 Immortals. haha.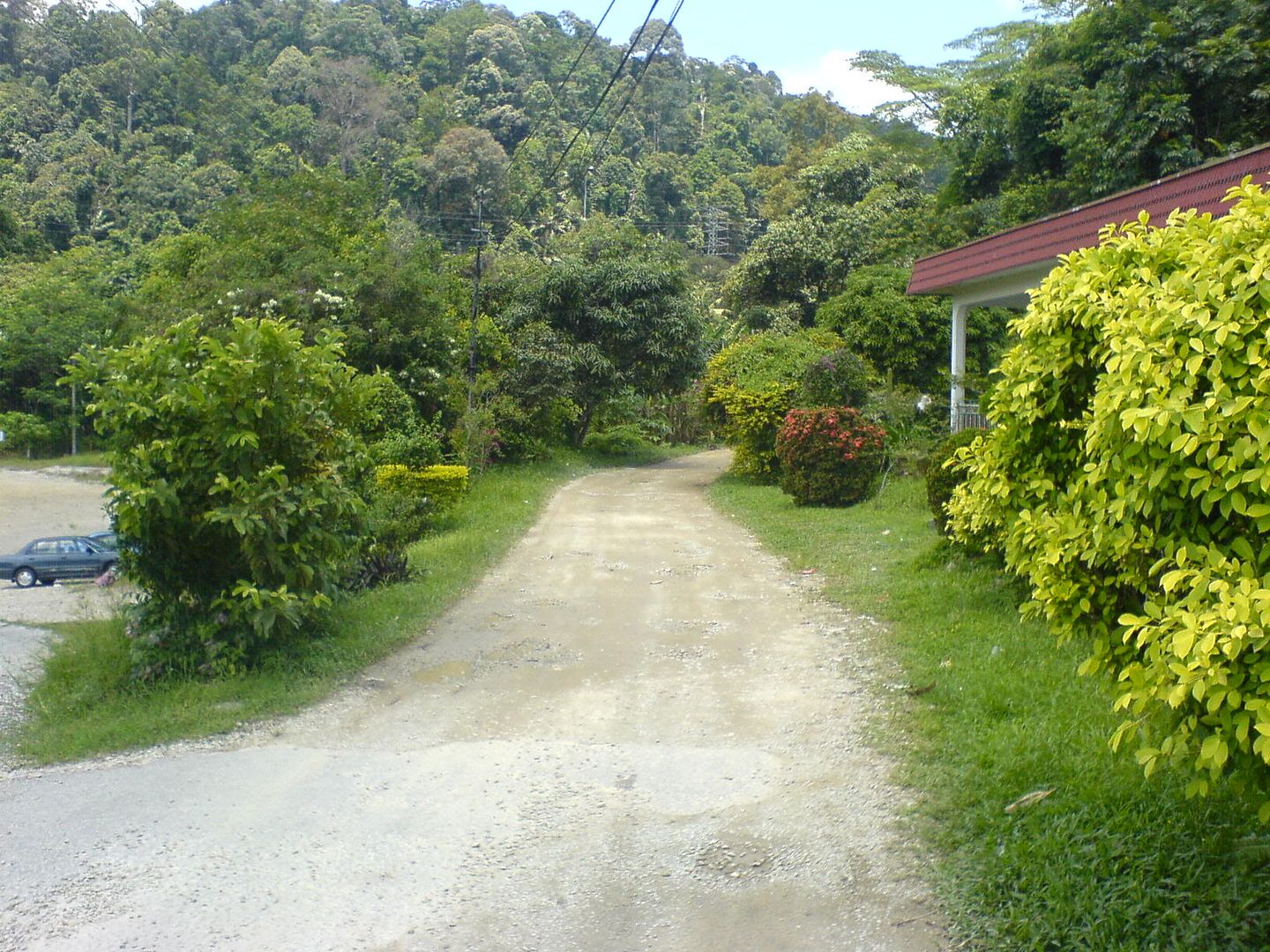 dunno this road go where also. dun dare to walk. jus take picture.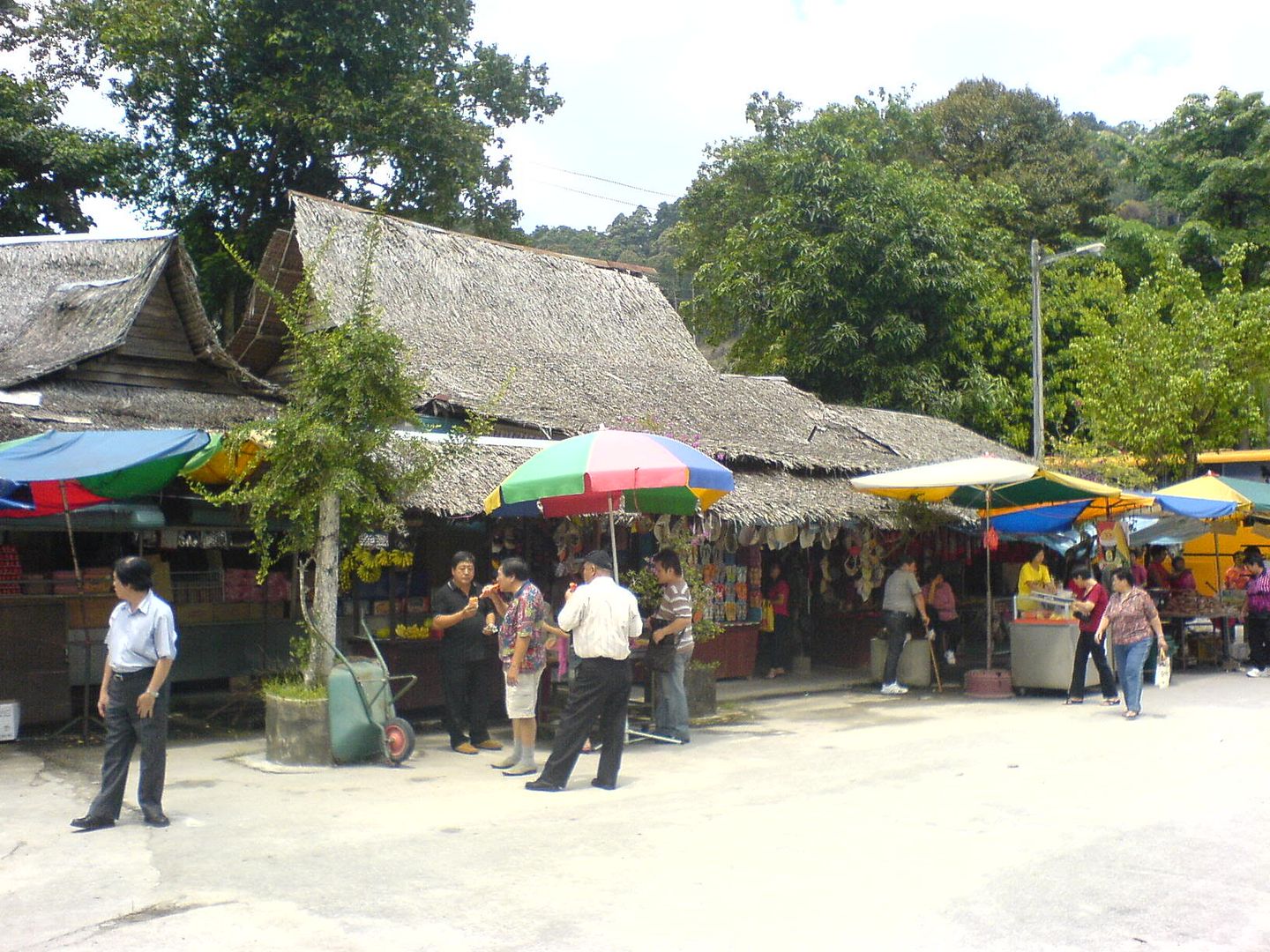 some shops beside the temple. cool roof...
the last day we went to this place to see fireflies. but i couldn't take a picture of them. very dark and the tour guide fella said cannot take photo. cos will scare the fireflies then they will die. haha. we had to take this powerboat thingy and go very very deep into the swamps to find the fireflies. 1st time in my life encountering them. the fella driving the powerboat was this 14 yr old boy. we were like what? this fella gonna drive us in? haha. was quite scary at first but he proved to be more then competent. power sia! the fireflies all hang around the trees... den make the trees look like it's been decorated for christmas. blinking lights and all. cool stuffs.