this came in the mail today... glad i dint get it at borders or kinokuniya couple of days back... would have had to pay about double the price.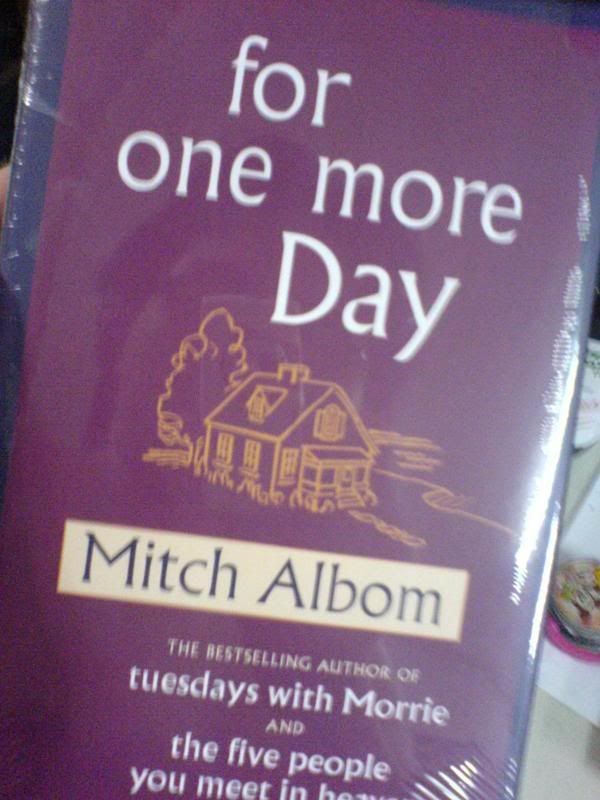 ''If you had the chance, just one chance, to go back and fix what you did wrong in life, would you take it? And if you did, would you be big enough to stand it?''


I'm hoping this will be a good read. Once i read the above i knew i had to get this book somehow or rather.. So, i'm gonna abandon my project, my computer, my playstation2, my guitar, and everything to finish up this book.....