As i'm doing this, i might as well do this for everyone. i'm going to talk about food. it's funny how i never blogged about makan before. looking at me every will know i love makan. i have no idea how i'm going to categorize everything but i'll just list them down as i go along. so pardon me if everything is really quite messy.

everyone knows that if u want good and cheap food, you do not eat at orchard. but i'm going to try and list down the saving grace of the couple of joints in town worth paying a visit to.

1) Scotts Shopping Center Food Court - Beef Noodles.


2) Orchard Emerald Food Court - Beef Noodles



3) Crystal Jade La Mian Xiao Long Bao - this place is not THAT cheap. However it's priced quite reasonably. serves fantastic food regardless of whichever restuarant u patronise. Located at the 4th or 5th level of Takashimaya Shopping Center



Now i'm gonna take us little away from town... but it's still around the proximity.

1) Rochor Beancurd - best in singapore in my own opinion. the Geylang Beancurd provides a close fight. Situated just off town and waking distance from Plaza Singapura if you're in the exercising mood. It's this little shop house of it's own selling beancurd, soyabean and grass jelly. Don't forget to check out the Roti Prata stall at the coffeeshop just beside it. Ask for the fish curry. Pretty decent prata to have before enjoying that cooling bowl of beancurd.



2) Newton Circus - has a very wide variety of food. but need to know which stall to patronise. sometimes they tend to 'chop' tourist and anyhow state price. and abit on the expensive side. however, if you love variety, you shud jus come here and try not to look too much like a tourist. The situation have improved recently as the hawkers were all adviced to state down their food pricing either on the menu or the stall. Been moved to further down the road due to renovation at it's original site.



3) Hawker Center Opposite Sim Lim Square - this is variety too! targetted more towards the breakfast and lunchtime crowd, while newton targets the supper crowd. There's marvellous satay beehoon, hokkien prawn mee (long long queue) and roast meat / chicken rice. This place is old school. with the low sitting chairs and dark dark ceiling caused by the many years of cooking. Definately worth a visit after shopping around for your latest tech gadget at sim lim square. and also shopping at bugis village which is on the other side of the hawker center. so this place is actually flanked by both sides of shopping!



4) Chinatown Maxwell Road Food Center - Tian Tian Hainanese Chicken Rice Stall 10 very famous and well visited by many celebrities. Even some big time ang moh fella came to try his chicken rice. This Maxwell Road Food Center is along Chinatown. Another must visit place. Can take the north-east MRT line. and stop at chinatown stop.


5) China Street Fritters Stall 64 at the same place Maxwell... Eat until shoik shoik... in dialect its Ngoh Hiang in chinese it's wu xiang. call it whatever u want... but i love it..
6) Tiong Shian Porridge Centre at 265 New Bridge Rd also along Chinatown but on the other side of it. Fantastic and generous servings of many kinds of porridge... however their pork is my fave.



let's head down to another stop along the north-east MRT line. Little India and Farrer Park Station. the shopping places located in between this 2 stops. Nearest to Little India Station would have to be Tekka Market. A very traditional market place with a food center located within.
1) Stall #01-323 Tekka Market sells great Kambing Soup and Dum Bryani. and quite alot of Indian food u can find around here as well.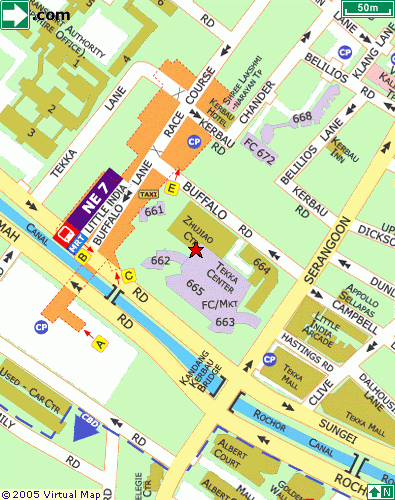 Farrer Park of cos is near Mustafa Shopping Center. Opens 24hrs Everyday. HA! My fave place to shop! and it's near my house. walking distance even.
of course these places mentioned above are the more 'accessible' places and near to town. There surely many more food places in Singapore all over the place. and also even in these areas i would have missed out some places. i've considered other factors like if there're other things to do at the place or other interesting things to see, or shopping centers before placing them in the list.
here are other places for 'shoik' food.
Roti Prata - 237/239 Jln Kayu. Most reputated as the best in Singapore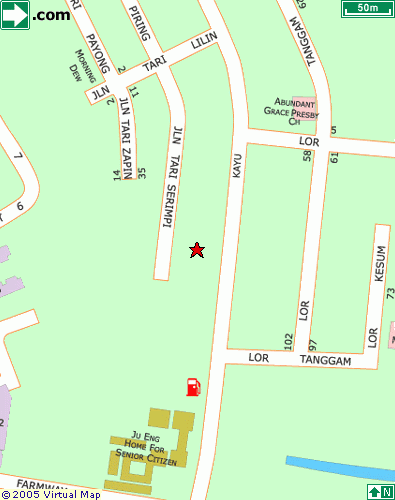 - Crispy Roti Prata along Upper Thomson Road just before Thomson Plaza on . the other side of the nearer to Sin Ming.
Laksa - 328 Katong Laksa at 51/53 East Coast Rd S428770. No need to say, best around


- Sungei Road Laksa comes close and only at $2. Blk 27 Jln Berseh #01-100 S200027


Chwee Kueh - Blk 27 Bendemeer Rd #01-659 very unique. hard to find. almost one of it's kind around. a rarity nowadays.
Crab - F&D King Crab (Seafood) at Blk 204 Serangoon Central #01-104

S550204 i'm not really a big fan of crabs, but this is one of the most famous store ard.
now that we're in Serangoon, there're many many things there as well. Chomp Chomp at Serangoon Gardens. It's like a further away version of Newton. Sell about the same kind of stuffs as well. talking about variety here...
Nasi Lemak - No. 1 Adam's Nasi Lemak at Adam Rd Food Ctr Stall 2.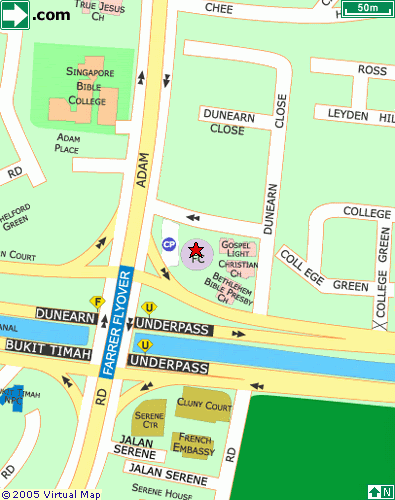 - International Food Stall at Blk 2 Changi Village Rd #01-57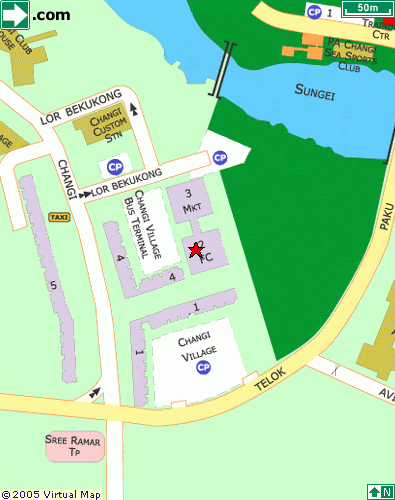 - Ponggol Nasi Lemak near Hougang. dun have the exact address but it's my personal fave.
all above is in my own opinion. i would really love to know more about where else has good food. let me know and i shall go try. in the meanwhile. enjoy!!



ps : Map are courtesy of

streetdirectory.com.sg