Friday, April 29, 2005
me
name - Bobby Pua Shuan Huat
age - 21
birthday - 02/02/84
sex - male
eyes - dark brown, or maybe jus black but extremely beautiful
ears - 2 of them with ear lobes
nose - one which is relatively big
mouth - one which is big
tooth - gonna lose them all soon
shoes - size 10
FAVOURITES
Colour - red which is not too bright and not too dull.. and a little bit of pink in it.
Shirt - the grey short sleeve shirt which i wear to work at least twice a week.
Pants - anything airy
Drug - ????
Gender - female
Phone - 02 xPhone mini, Nokia 6260
Person - my mum
Pet - my turtle which is a vegetarian
Starbucks drink - Iced Caffe Latte with Hazelnut Syrup
Football Club - Liverpool FC, Inter Milan
Basketball Team - dun care
Hockey Team - dun care
Volleyball Team - brazilian female beach volleyball team
Netball Team- errr SAJC Netball team?
Soccer Player - Bobby Pua Shuan Huat
Golfer - Eugene Seah
Cricket Player - dun care
Sailor - Rosalind Ho
Bowler - dun care
Actress - Gillian Chung
Singer - Gillian Chung, Elva Xiao
Band - Twins
Song - many many
Newspaper - The NewPaper
Mineral Water - Ice Mountain
Music - mandopop
Tv Show - taiwanese variety show best with Jacky Wu
Thing - my computer, money

Channel - Chn 55 and 56

Hobby - KTV-ing, shopping, spa massage
Sports Brand - Adidas
Anime - Naruto, Bleach
School - SJI
Medicine - Panadol
Movie - Lord of the Rings
Toothpaste - Colgate
Fruit - banana
Cologne - Dunhill Desire
Fastfood - KFC
posted by bobby @ 11:36 AM

Thursday, April 28, 2005

cool......
posted by bobby @ 11:43 PM

Tuesday, April 26, 2005
happiness
jus got back. haven got back so late on a weekday for a long long time. but todae, i'm really happy! happiness. extremely happy. becos it's fantastic and marvellous. fabulous and wonderful.
Thanks K.
posted by bobby @ 11:28 PM

links
try typing lin zhi ling sexy photo in google and guess which site comes out.

Answer
try typing cyndi wang legs in google and guess which site comes out.
Answer
try typing safra seafood resort in yahoo and guess which site comes out.
Answer
that big lin zhi ling fan must have been quite disappointed to be linked to my blog. As i have not even one photo of her and definately no sexy one. Whoever you are, I'm sorry. But u're always welcome to visit agn. So if i actually type sun yan zi sexy photo or gillian chung sexy photo other horny males trying to surf for porn will get refered to my site too?
and cyndi wang legs?? that guy has got a serious case of fetish there...

and the 2nd one is weird. Safra Seafood Resort. Who in the world search for a seafood resort? Is it some new themed chalet kinda place? Where everywhere u go u see seafood? The bed is one big clam shell.. You use seahorses as chairs and turtles as tables. Stingray can be the carpet. Of cos the octopus can be used to hang all ur clothes. And of cos u'll have seafood all day. Fun huh??
posted by bobby @ 12:42 PM

the winner
As you all can see, i've already passed the 1000 mark. And the winner have already contacted me about getting the very attractive prize. You might say that how will can i believe is what the winner claim is true? Hellllloooo? heard of screenshots anyone? i dun mean shooting ur bloody $500++ LCD screen monitor but jus taking down a picture of ur current page u are viewing. you can even take photo of the page you are viewing and upload it into your computer. but that's way uncool.
However, the winner was honest and told me about how she made herself the winner. She went to the page at 997 hits. and thus proceeded to exit and enter my blog a couple more times. before finally hitting 1000. i can say that it's truely a very scheming way of gaining the very attractive prize. I was contemplating if i shud actually proclaim her the eventual winner. But it's true that i did not specify that no one can exit and enter my page jus to hit 1000. Hence, I've gotta give away the very attractive prize to her.
Moving on to another of my very interesting but useless fact.
Kirsten Dunst acted in Jumanji as the little spunky girl.
Bet like none of u know this... unless u're really such a humongo bongo fan of hers. maybe ros will know.. she's quite a big fan. but come to think of it. maybe not. what if ros becomes angry that i said she was a big fan of Kirsten Dunst when she's not? and ros is also not a big fan of the american idol series. So... no anger ya?
Again i think that bus trips are now officially the most exciting part of my life. It was crowded as usual at lunch time when i was making my way home. Boarded my 'favourite' bus No. 131 and was greeted by this beating tempo of techno music as i proceeded towards the behind section of the bus. This ah beng-ish person might have been quite marvelled by the fact that his own mobile can actually play music and thus wants to show it off to everyone else by displaying his marvellous taste in music. The tempo was not that much beating as i went nearer. It was abit muffled. Bass was non-existent and treble was awful. Who in the world listens to music using such a crap system?
People with different opinion might argue that as long as there's music it's fine... but hell NO! it's almost a kind of torture to go thru a song played by a lousy system. i'm not that much of an audiophile but there are some basic needs.
Later on in the evening, i took the bus again to go home. It was kinda packed and there were no seats available despite me being the first up the bus. This indian chap was very nice to offer me to sit between him and the window. after an exhausting day at work, i gladly took up the offer. He smiled at me and i smiled back. well.. basic manners man.
He asked me what the date was. I answered him.
He asked me what the time was. I answered him.
He asked me if i was going home. I told him yes.
He asked me if i liked singapore. I told him yes.
He asked me if i had indian friends. I told him yes.
He asked me if i can be his friend. I told him ok.
(admidst much reluctance while getting abit worried at the way this conversation is heading)
He asked me if i can be his BF and give him my number. I jumped off the bus through the window.
I did not really jump thru the window. i shoved my way pass him and headed straight for the exit. Being Huat i have my way of shoving pass people.. Thank Buddha that my house is so darn near and the bus ride was coming to an end. Anyway, even if I weren't home i would have gotten down the nearest bus stop. The thought of continuing the journey sitting beside him was enough to even kill Moses Lim's appetite.
So, it's really kinda hard in this weird world. Even accepting someone's kindness to sit down, we have to pay the price. So do we really have to be careful when receiving kindness? Am i jus being too dark and pessimistic and judgemental? But just a few words of advise ''Weird People Are Out There''
posted by bobby @ 11:57 AM

Saturday, April 23, 2005
attention
please keep a look out on the sidebar. let me know if u're visitor number
1000
and stand to win a very attractive prize kindly sponsored by the great people of republicofbobby.com
posted by bobby @ 8:19 PM

Samantha Tan
been a long time since i had a dream. but last night, i dint have any dream either. darn. but i know i dream in colour. wonder who was the weirdo who told me that his dreams were in black and white. so does boring people actually dream in black and white. since dreams are part of our conscience, it works in a way to tell them that they are boring and need some colour in their life?
and how about u dream about a mega huge ass chair as big as a mountain crashing upon you? is that an indication that u've been bumming around too much...
and dreaming about being bitch slapped by million blades of grass. It's a sign telling u not to cut across the field every morning while going to work but take the bloody pavement instead u lazy shit.
the extreme fear u get dreaming of something like a pillar poking into ur ass.... that's the sign that u're clearing out ur boogers far too often..
You'll never believe what i did todae. As my design was supposed to be submitted todae, but i haven done it yet, so i went over to my boss's office after she asked for me, i screamed to the best of my effort



'KNNBCCB lar, u think i superman is it? expect everything so fast from me, you one eyed son of a whore man bitch. Superman huh? i'll show u superman!''
and i proceeded to send her a Wong Fei Hong style Fo Shan No Shadow Kick

*POW*

and knocked her right hand of her shoulders. Pleads for me to stop from her were heard. But i ignored it and went back to my cubicle.
But, ya, ok... i

DID

go over to my boss's office after she asked for me. and i

DID

mention that i was a little sorry that i cudden finish up the design. And i scribbled some last minute design i had in mind onto a piece of paper.. my hands were going so fast it was reminiscence of the Fo Shan No Shadow Hands rather. and i dropped the stupid pencil onto the floor..
the think that i don't want to mention most is that i bend down to pick it up and when i was standing back up, i knocked my head against her table,

*POK*

her right hand came over my head and she asked if i was ok..... things were getting kinda embarrassing, hence i retreated into the tranquility of my own cubicle. more on the KNNBCCB concerning another person soon.

Addressing another issue. Regarding collection of payment from friends. Sometimes it's not nice to collect too much money from friends. Cos they are our friends. We've gotta be fair. If u only ordered $2 worth of meat. u pay $2. Tell me, is it fair that some people ordered $20 worth of meat for 5 person. each person pay $4 for the meat. but while distributing... some people only get $1 worth of meat? Come on guys. the society is eroding, let's not allow it to erode any further by giving out less meat then what people pay for ok?

Energy gotta be recharged. daily closing of eyes for 5 hours jus aint enuff. Mandopop rules. I'm the King of Mandopop.

P.S. Thanks to Lin that this post was given birth to. Oh, in case u were wondering about the title of this post. Samantha Tan was jus from my neighbouring class in
SAJC
and now Eric Khoo's latest babe.. yup =)
posted by bobby @ 2:49 AM

Tuesday, April 19, 2005
why?
Before we all attempt to ask any of those questions. There is a pressing issue to tackle. the Who's Who of the Singapore Cabinet. Yes, go on with those jokes about you don't see any people when you open the Cabinet.....

Prime Minister and Minister for Finance
Mr LEE Hsien Loong


Senior Minister, Prime Minister's Office
Mr GOH Chok Tong


Minister Mentor, Prime Minister's Office
Mr LEE Kuan Yew


Deputy Prime Minister and Co-ordinating Minister for Security and Defence, Prime Minister's Office
Dr Tony TAN Keng Yam


Deputy Prime Minister andMinister for Law
Prof S. JAYAKUMAR
Minister for Home Affairs
Mr WONG Kan Seng
Minister for Transport
Mr YEO Cheow Tong


Minister for Foreign Affairs
Mr George Yong-Boon YEO


Minister for Information, Communications and the Arts
Dr LEE Boon Yang
Minister for National Development
Mr MAH Bow Tan


Minister, Prime Minister's Office
Mr LIM Boon Heng


Minister for Trade and Industry
Mr LIM Hng Kiang


Minister for Defence
Mr TEO Chee Hean


Minister, Prime Minister's Office, and Second Minister for National Development
Mr LIM Swee Say


Minister for the Environment and Water Resources, and Minister-in-charge of Muslim Affairs
Dr YAACOB Ibrahim


Minister for Health
Mr KHAW Boon Wan


Minister for Education
Mr Tharman SHANMUGARATNAM


Minister for Manpower and Second Minister for Education
Dr NG Eng Hen


Minister for Community Development, Youth and Sports, and Second Minister for Trade and Industry
Dr Vivian BALAKRISHNAN


Minister, Prime Minister's Office, Second Minister for Finance, and Second Minister for Foreign Affairs
Mr Raymond LIM Siang Keat
Half the people have absolutely no idea who's the Minister of Finance. Come on, all day long we worry about money and we want more money, we say we need money, money and money. But who gives a shit who the Minister of Finance is? There's this thinking that we are too small a fry to influence any decision, so why do we even bothering to care?
True. most of the time, even if many many small fries come together to try and change the decisions, or show that they are fiercely against certain decisions, they voices would not be heard, or rather their voices would be ignored.
Why? Because the government knows the best for us. We are aliken to infants, still unable to make decisions for ourselves. And it's funny how both Low Thia Khiang and Chiam See Tong both opposed the Government's decision of building the casino. So, even if they themselves are for the idea, but they would still be obliged to go against the idea just because they are the opposition? Would that be the case?
I would guess it will be a yes. That's what opposition party is for. Not many is willing to take this road nowadays i guess. After all that happened to the previous oppositions, it's easy to see why. Chiam See Tong and Low Thia Khiang both leaves very very huge shoes to be filled. Despite being amount the minority, they've managed to garner the support and respect of their residences.
Enuff about the casino issue already, that will be that, and its really good that there'll be so much more jobs for pple to do. I might make my way there to be a card dealer or smthing in the future. So i can be colleagues with all the bunny girls. Wish me luck ya?
posted by bobby @ 5:07 PM

Saturday, April 16, 2005
picture paints a thousand words
surprisingly, i haven't been posting alot on my liverpool football club. reason because they haven been doing anything worth posting lately. but this time round. they've made me so proud yet agn and gave me back the feeling all over again. and the fact that it was against juventus, one of my own most hated clubs, made victory even sweeter den ever.
'liverpool won because juventus underestimated them, so they were jus lucky and they dint deserve to win' the statement the fuelled the fire within me.
Underestimating your opponents. Every sportsmen/sportswomen should know that underestimating opponents is the biggest ever no no in sports. Gear yourself up for every match and respect the opponents by putting in ur best effort. Respect is a very big aspect in life and even sports.. geddit suckers? It's like how u respected your grandpa and grandma and in turn your grandpa and grandma loves you to nuts.
Liverpool was lucky. If liverpool was lucky, so was juventus. the referee was quite a joke in the 1st leg. he made decisions so in liverpool's favour in the 1st half, but somehow converted to a juventus supporter in the 2nd half. maybe that's his way of 'being fair'. However, luck is also a big part of sports. let's say u're damn unlucky, you wun be expecting to win anything will u??? even if u try to score a goal from 2 metres out. without the goalkeeper there. as u raise ur legs, u might sneeze, lose ur balance... fall down, face landing on the ball. So blame yourself only if luck is not on ur side.
Not deserving to win.

BUT WE WON

. MUAHAHHAHAA... we won, you lost. Period. Anymore u say, i'm jus gonna answer you with 2 words.

2 - 1

.
enjoy the pictures of jubilations below. really invoked the liverpool self within me to the maximum!!
posted by bobby @ 3:43 PM


the saviour and the clown
posted by bobby @ 3:41 PM


the kop's next legend in the making
posted by bobby @ 3:41 PM


bye bye juventus
posted by bobby @ 3:40 PM


on a high
posted by bobby @ 3:40 PM


garcia's wonder strike!
posted by bobby @ 3:39 PM


hyypia's first goal
posted by bobby @ 3:39 PM


my best bud in de office, mr desmond.
posted by bobby @ 3:20 PM


my wallpaper for my office desktop, Good life in office huh?
posted by bobby @ 3:17 PM


had to post tis picture, extremely cute.
posted by bobby @ 3:12 PM

Singaporean Buddhist Youth Wing
currently listening to - Da Bei Zhou (Theme from Dharma)
Callling all fellow Singaporean Buddhist...
Ok, there's not exactly a Singaporean Buddhist Youth Wing, but i'm calling out to the young Buddhist over here to come together to share our opinions on the religion. of all my frens, i think i would have up to maybe the most 20 frens that are Buddhist. so come out, come out, wherever u are!!
i've realised that while there are many Christians that are very vocal about their religion in their blogs, Buddhist are generally more reserved about their religion. you dun really hear Buddhist going around saying 'Oh my Buddha!!' as opposed to ''Oh my God!' 'Thank Buddha' as to 'Thank God' Usually, it is seen as a boring topic to talk about. but, what of the many rituals, the rules or understanding, the many different style of praying. Taoism too, how do we classify all sorts of rituals. The many festivals like the Hungry Ghost, 1st n 15th of every lunar month and many more, and how do we pray, what are the procedures. will be interesting to see what people gotta say about it.
There are also many warped thinking of the religion mainly due to the many different school of thoughts to Buddhism. and it will be interesting to hear the what everyone has to say. No doubt local Buddhist will be out numbered by the Christians, but hope we all can be more vocal and come out of our shell.
There are quite a few associations and temples and what not for Buddhist
over here
.
posted by bobby @ 2:11 PM

Thursday, April 14, 2005
Change of Template
Due to comments of my undersized fonts and the over excessive length of my posts, I've decided to change the template of my blog. Lin ah... change already. happy rite? \
Hope this can provide better more ease and comfort to my readers, coming in at an average hit rate of 5 per day. I bow to the 5! you guys loves me so much and it makes me feel like loving myself more!

and you know what? now u can even

post comments

! yea! fantastic aint it? you can now

kpkb

me all you want!

go ahead... jus do it..





**kpkb = kao pei kao bu = cry father cry mother



posted by bobby @ 8:39 PM

Chinese Pop Song
i totally dig chinese pop songs. they're ultra cool. soothing and calming. and sometimes touches the heart. any chinese pop song fans out there? and come tell me if you have a problem with me digging chinese pop songs. i promise you i'll pop one into your head. either that or i'll force you to listen to the barney song till u can't take it anymore and decides to kill yourself.
posted by bobby @ 1:15 AM

Wednesday, April 13, 2005
Pictures
Below is all that i've talked about. the animes and the celebs =)
posted by bobby @ 10:58 PM


captain tsubasa
posted by bobby @ 10:55 PM


mahou negi sensei
posted by bobby @ 10:54 PM


samurai seven
posted by bobby @ 10:53 PM


hunter x hunter
posted by bobby @ 10:53 PM


sudden change. my colleagues.
posted by bobby @ 10:40 PM


yang chen lin
posted by bobby @ 10:37 PM

The Grudge


something triggered off my memory on my way home. i've bore a grudge with SBS Transit for many many years. Almost 10 years or more. It's all thanks to bus service no. 131 . Nothing has wasted my time more then this bus service no. 131 . Since primary school. I depended on the bus to go to school and to go for tuition. Even secondary school times, i wait for the bus. And with the North East Line not completed, and other services not as efficient, all i could depend on when i go to town or anywhere else was 131.
It is so irritating when you stand at the bus-stop for 30mins. see other bus services go off, and its the 2nd and 3rd time u're seeing that number. why do they not increase the frequency of the bus service? after all it runs thru major office areas!! novena, cityhall, shenton way and bukit merah. 4 major office areas. come on. common sense.
and the best part when the bus comes after waiting for 30mins? the bus is jammed pack with people. and with shit load of people going to get on. yea. its 30mins worth of passengers. so after waiting 30 mins for the bus. u'll still have to endure squeezing with everyone else IN the bus. here comes the best part. its every different kind of people on the bus. Office dwellers like me going home. Aunties going home from shopping. Slacking people going out shopping. and random scattered butterflies floating around. and of course the most prominent of all. the secondary school kids who had jus stayed back in school for CCA or jus played soccer. they STINK like there's no tml. wonder how i got thru that phase. its like you're bloody going thru puberty, there's hair down there, and everywhere else, and you know after going thru some sports in school, you should jolly well have a change of clothes or take a bath. but HELL NO!! these are the people that deserves to go to hell!!!!
its really the worst feeling one can get when u get up the bus. u feel so overwhelmed. so overpowered. u feel like getting down, but u're sardined in between 2 fat aunties and u've just waited 30 mins for the bus to get home for that dinner u've been craving. so u tell urself to endure the ride. but as u progress deeper into the bus. u start smelling everything else. aunties who also smelly the stinking sec sch boys and apply medicated oil to prevent themselves from fainting. those people going out with deodorant spraying on themselves to cause others to faint. and also those random floating butterflies that pinches their nose and squirm their face throughout the journey you have no idea what they really look like. but yea. now that i'm here. u know i survived.

and i'm very very please to announce that i'm a very very proud owner of

TWINS

latest chinese album!!

okay, last thing's last.

i'm an attention whore.

that's true. all my friends will maybe in a way say that i'm quite an A.A. bastard. so yes, tell ur friends to come here. check out this blog. and tell ur friends to tell

their

frens to come here to. Link me up to whatever site that u have, i give u all the permission that you need to link me up. no problem. yes. so go ahead. go go go... start informing people now. would be excellent if you would copy and paste the website, and put it as your msn nick. especially if you're some hot chick, and everyone else would do what you do, read what you read, and check out what u're checking out! so go....

NOW





posted by bobby @ 10:09 PM

Singapore Blogs


Lately, i've been checking out blogs and blogs. and many of them are really interesting. eloquent and smooth, with that swig of humour in it. Offer u insights of many lives u'll never live. This brings me to look at myself? eh.... am i like living a life at all?? but that's not the topic for now. i can elaborate till the cats climbs down or the dinosaur comes back. just plain whining of my life that is.

Back to the eloquent and smooth bloggers, and mind u... these people i'm talking about are all true blue singaporeans, meaning there are from singapore, and not neccessary that they love singapore. stand up for singapore! well, i'll stand up if some hot chick is around but for singapore? i might. i do love singapore to a certain extent. but will certainly stand up for the hot chick.

If there ever was a Blog Nation.
Mr Miyagi
would be the President of the Blog Nation of Singapore. but ok, in Singapore's context, the Prime Minister of the Blog Nation would be more apt. That is if we discount the recently borned title of Minister Mentor and Senior Minister.


Cowboy Caleb
the pioneer of the Cowboy Bar featured in TNP.
Eddy Neo
, the person who will make even Wile E. Coyote in Road Runner seems like a winner in life.

And now the chicks,
Little Miss Drinkalot
, she drinks alot and loves her dog. And the foreign ah lian,
Celle
. Of course there are many many more talented singaporean writers. But i believe everyone should more or less know everyone else in the Bloggers Premier League as i put it. Or others refer it to the Fellowship of the Blogs. whatever.

Sidetracking a little. i would like to share what i had for lunch. i had watermelon with char siew. But the char siew was fantastic. almost hong kong char siew standard. roasted to perfection. however the watermelon was a tad disappointing. it was too warm. watermelons should be ate cold. but not cold when in 'u jus take it out from the freezer' cold Almost digusting you might guess. Or u might suggest that i'm trying to outwit u by thinking i ate the char siew followed by the watermelon. If you thought that way, well, u're kinda correct.

Another incident that happened a couple of weeks back when i went to ttsh clinic to see the doctor. I walked into the docs room. he diagnosed me. Told me the usual stuffs. get more rest. bla bla bla. then he noticed my buddhist bangle i wear around my wrist. and he asked

Doc : 'so you're a buddhist?'

Me : 'ya. *sneeze sneeze*.'

He then proceeded to close the lil window and the door for his nurses to walk in and out. he asked me if i believed there was a God. he asked me if i understood what Christianity is all about. i had to be diplomatic and nice. He of cos was the person that's gonna give me the bloody all important MC. and i couldn't tell him that i'm busy i gotta go back to work, cos i'm 'sick'!! i've been thru this issue many many times. i had to go thru all that he's saying now. AGAIN. among the many sentences of preaching, i've heard that all impt threatening one.

Doc : 'You know if you're not a christian, you'll go to hell when you die?''

Me : 'ya i know and i'll make sure i borrow the fork from satan and shove it up your bloody arse'

okay, i dint say that, but i wished i did if he weren't holding on to my MC. so i said.

Me : 'huh? oh really? that is quite sad.'

this happened a couple of weeks ago. so i can't really remember the exact words he said to me. but it was somewhere along the line of showing utter no respect for other religions even catholics. i was appalled by the level that he lowered himself to in order to convince someone else to be a christian. to him he might be doing good because he's trying to give salvation to someone. save them from hell and satan's fork but to make those derogatory remarks about other people's religion. it was totally uncalled for. he deserves his ass to be wiped by satan himself jus for saying those things.

come on man. like i was saying in my earlier post, that respect has to be earned. if you are a christian, and you go around disrespecting other religion and start praising your own. you think people would actually think

people : 'oh, my religion got insulted, and he's praising his religion, so i think i should switch camp.'

come on!!!!! did the elephant mistake your brain for a peanut and ate it up??? wake up. i gave him rather sickly answers and my cough came on more regularly as the conversation, or rather preaching went on. after roughly about 15mins. he decided to stop and let me go. with just a 1 DAY MC. thankz. i thought that after going thru all those shit. i would at least deserve a 3 days MC.. or if not even a 2 days MC. but he jus gave me 1 day.

So do take note of a certain Gospel Poon if u do go down to TTSH clinic to get an MC.. errr.. i mean see a doctor.. The next time i go down and he starts agn, i promise i'll run the risk of losing my MC and jus retort him at all cost. Burn Gospel Poon!!

BURN........

ya, and i will not make any insulting remarks becos i know what the hell respect is.

P.S. i'm jus mad at that doctor. and he did say all those. no harm is meant to be directed at christians. cos i myself have many close friends who are christians themselves.
this posted shall be updated soon as it's my going home time and i've got to leave the graveyard.. err.. office i mean...

post updated. up there. i've decided to start another post.



posted by bobby @ 3:54 PM

Japanese Anime
I've been into anime. anime loves me. so do i. ever since dragonball z existed, i've been a great fan of japanese anime. so what so enticing about anime u might ask? i dunno!! i'm jus into it goddamit..
Dragonball Z - grandfather of animes i watch. extremely violent now that i come to think of it.
Slam Dunk - highly entertaining with supremely funny sidestories. Sakuragi still remains an idol to me.
Mo Shen Tan Dou Shi - its about this 5 characters trying to save the world from this evil being. Sounds oddly familiar huh? I have no idea what the english name of this anime is. But i loved it when i was in primary school. so if anyone knows what i'm talking about, please advise me on the english name or better still, tell me how to get my hands on the vcd!
Naruto - yea yea.. another mindless naruto fan. those of u thinking this way, shuddup the hell up or i'll pull all the nose hair out from your nose i promise.
Bleach - my current fave. glimpse of Sakuragi in the main character in this anime. Ichigo is as hilarious and no doubt as egoistical.
Samurai Seven - love this. but they stopped producing it. or at least they stopped the torrents. so there's no way i can continue watching it. they stopped it at the climax of the battles!! arrgh.
Mahou Negi Sensei - it's about this 11 yr old kid teaching in an all girls high school. and those girls are somehow crazy over him. (the all girls high school does sound quite enticing huh?)
Hunter X Hunter - Not highly exciting. But still worth the watch.
Hikaru No Go - its about wei qi. some kickass damn hard chinese style chess game. interesting. made me try to play the game, but its too hard for a cock for me to understand. anybody game for a game?
Captain Tsubasa - classic. its all about soccer and the passion for the game. what else can you say man?
Saiyuki - my fave all time chinese classic story ( journey to the west) remade into an all action no frills and entertaining dark jap anime.
i'm sorry if i missed out any of the animes i watch. there's too many to recall. so if u're kinda bored and have nothing to do.... this is the place to visit
animesuki
. check out the animes i've mention and be i confirm chop u hours of non-boredom. =)
posted by bobby @ 10:17 AM

Tuesday, April 12, 2005
top hong kong and taiwan celebrities
suddenly i've taken a liking to hong kong and taiwanese celebrities. maybe it's my sudden rage of male hormones? no idea. but they all look very pretty to me all of a sudden. may cos now that i'm tired of certain things. so being fans of celebs seems to be like an alternative outlet for me? haaa..

gillian chung - for you monkeys who still doesn't know. she one half of the hong kong mega duo, twins. she my current fave. mega cute with eyes that shine.

elva siao - friends of mine would know i've had a thing for her since long time ago.

yang chen ling - she's the host of guess guess guess with jacky wu. wonder why she's not that famous. guess (no pun intended) she's still kinda lacking personality wise. but nonetheless winner in the cute-ness factor.

lin wei jun - acted in some lame taiwanese drama serial. tall slim and pretty. but still too young to exude class. she reminds me of a chio chio party going singaporean girl that you can meet at zouk somehow.
flora chan - speaking of class. this lady here has abundance of it. elegant and classy. someone you would definately want to take to a ballroom dinner or any big company function.
cyndi wang - totally opposite of flora. she's this energetic young cutesy bunny forever hopping around. but has this sexy side to her too. which makes it all the more interesting.
vivian hsu - she's already 30 this year. but still looking good. she's like the older version of cyndi. and that tad bit more bold. that might have been due to her background often dubbed as having an angelic face with a devilish body.
karen mok - its the way she carries herself. and the unique face she has. and those long legs.
li jia xing - elegent and beautiful
yang gong ru - has this blur face and the got to be protected look.
miriam yang - i love her personality. she's ultra hyper, funny, goofy and not afraid to make fun of herself and others.
there are still a couple of hong kong actresses, but it's a pity i don't have any ideas what their names are.
the thing is i dunno what's the big fuss about lin zhi ling!! she looks a bit bimbotic. and tries to act high class and all. i think her eyes are too big for that face of hers too. and she should get a new hairstyle. my ah gill is so much better then her. ok... maybe figure wise, ah gill loses.. but.. ya.
anyway, i mentioned 11 girls. discounting lin zhi ling.. i dint even bother to bold her name, they can be a soccer team! or i can be even more powerful then wei xiao bao himself. he only had 7. or was it 8? urgh.. forget it. yea. no matter what i win him.
posted by bobby @ 10:11 AM

Wednesday, April 06, 2005
The Composition
Tommy is a 7-yr old boy who is really bad at composition (essay-writing).
One day the teacher asked the class to write a 500-word essay based on any subject that they wish.
Tommy thought real hard and finally submitted his essay:
Title: Composition - my lost cat
One day I lost my cat, so I went out to the street and started calling:
kitty kitty kitty kitty kitty kitty kitty kitty kitty kitty kitty
kitty kitty kitty kitty kitty kitty kitty kitty kitty kitty kitty
kitty kitty kitty kitty kitty kitty kitty kitty kitty kitty kitty
kitty kitty kitty kitty kitty kitty kitty kitty kitty kitty kitty
kitty kitty kitty kitty kitty kitty kitty kitty kitty kitty kitty
kitty kitty kitty kitty kitty kitty kitty kitty kitty kitty kitty
kitty kitty kitty kitty kitty kitty kitty kitty kitty kitty kitty
kitty kitty kitty kitty kitty kitty kitty kitty kitty kitty kitty
kitty kitty kitty kitty kitty kitty kitty kitty kitty kitty kitty
kitty kitty kitty kitty kitty kitty kitty kitty kitty kitty kitty
kitty kitty kitty kitty kitty kitty kitty kitty kitty kitty kitty
kitty kitty kitty kitty kitty kitty kitty kitty kitty kitty kitty
kitty kitty kitty kitty kitty kitty kitty kitty kitty kitty kitty
kitty kitty kitty kitty kitty kitty kitty kitty kitty kitty kitty
kitty kitty kitty kitty kitty kitty kitty kitty kitty kitty kitty
kitty kitty kitty kitty kitty kitty kitty kitty kitty kitty kitty
kitty kitty kitty kitty kitty kitty kitty kitty kitty kitty kitty
kitty kitty kitty kitty kitty kitty kitty kitty kitty kitty kitty
kitty kitty kitty kitty kitty kitty kitty kitty kitty kitty kitty
kitty kitty kitty kitty kitty kitty kitty kitty kitty kitty kitty
kitty kitty kitty kitty kitty kitty kitty kitty kitty kitty kitty
kitty kitty kitty kitty kitty kitty kitty kitty kitty kitty kitty
kitty kitty kitty kitty kitty kitty kitty kitty kitty kitty kitty
kitty kitty kitty kitty kitty kitty kitty kitty kitty kitty kitty
kitty kitty kitty kitty kitty kitty kitty kitty kitty kitty kitty
kitty kitty kitty kitty kitty kitty kitty kitty kitty kitty kitty
kitty kitty kitty kitty kitty kitty kitty kitty kitty kitty kitty
kitty kitty kitty kitty kitty kitty kitty kitty kitty kitty kitty
kitty kitty kitty kitty kitty kitty kitty kitty kitty kitty kitty
kitty kitty kitty kitty kitty kitty..."
but she never comes back, that is how i lost my cat. (501 words)




posted by bobby @ 6:53 PM

Sharing
Below are 2 short stories that i love to share with all. Magnificently written, smart and beautiful. Do take the time to experience if you can. =)








posted by bobby @ 6:43 PM

Bellflower
How strange are those old recollections which haunt us without our being able to get rid of them! This one is so very old that I cannot understand how it has clung so vividly and tenaciously to my memory. Since then I have seen so many sinister things, either affecting or terrible, that I am astonished at not being able to pass a single day without the face of Mother Bellflower recurring to my mind's eye, just as I knew her formerly long, long ago, when I was ten or twelve years old.
She was an old seamstress who came to my parents' house once a week, every Thursday, to mend the linen. My parents lived in one of those country houses called chateaux, which are merely old houses with pointed roofs, to which are attached three or four adjacent farms.
The village, a large village, almost a small market town, was a few hundred yards off and nestled round the church, a red brick church, which had become black with age.
Well, every Thursday Mother Bellflower came between half-past six and seven in the morning and went immediately into the linen room and began to work. She was a tall, thin, bearded or rather hairy woman, for she had a beard all over her face, a surprising, an unexpected beard, growing in improbable tufts, in curly bunches which looked as if they had been sown by a madman over that great face, the face of a gendarme in petticoats. She had them on her nose, under her nose, round her nose, on her chin, on her cheeks, and her eyebrows, which were extraordinarily thick and long and quite gray, bushy and bristling, looked exactly like a pair of mustaches stuck on there by mistake.
She limped, not like lame people generally do, but like a ship pitching. When she planted her great bony, vibrant body on her sound leg, she seemed to be preparing to mount some enormous wave, and then suddenly she dipped as if to disappear in an abyss and buried herself in the ground. Her walk reminded one of a ship in a storm, and her head, which was always covered with an enormous white cap, whose ribbons fluttered down her back, seemed to traverse the horizon from north to south and from south to north at each limp.
I adored Mother Bellflower. As soon as I was up I used to go into the linen room, where I found her installed at work with a foot warmer under her feet. As soon as I arrived she made me take the foot warmer and sit upon it, so that I might not catch cold in that large chilly room under the roof.
"That draws the blood from your head," she would say to me.
She told me stories while mending the linen with her long, crooked, nimble fingers; behind her magnifying spectacles, for age had impaired her sight, her eyes appeared enormous to me, strangely profound, double.
As far as I can rermember from the things which she told me and by which my childish heart was moved, she had the Iarge heart of a poor woman. She told me what had happened in the village, how a cow had escaped from the cow house and had been found the next morning in front of Prosper Malet's mill looking at the sails turning, or about a hen's egg which had been found in the church belfry without anyone being able to understand what creature had been there to lay it, or the queer story of Jean Pila's dog who had gone ten leagues to bring back his master's breeches which a tramp had stolen while they were hanging up to dry out of doors after he had been caught in the rain. She told me these simple adventures in such a manner that in my mind they assumed the proportions of never-to-be-forgotten dramas, of grand and mysterious poems; and the ingenious stories invented by the poets, which my mother told me in the evening, had none of the flavor, none of the fullness or of the vigor of the peasant woman's narratives.
Well, one Thursday when I had spent all the morning in listening to Mother Clochette, I wanted to go upstairs to her again during the day after picking hazelnuts with the manservant in the wood behind the farm. I remember it all as clearly as what happened only yesterday.
On opening the door of the linen room I saw the old seamstress lying on the floor by the side of her chair, her face turned down and her arms stretched out, but still holding her needle in one hand and one of my shirts in the other. One of her legs in a blue stocking, the longer one no doubt, was extended under her chair, and her spectacles glistened by the wall, where they had rolled away from her.
I ran away uttering shrill cries. They all came running, and in a few minutes I was told that Mother Clochette was dead.
I cannot describe the profound, poignant, terrible emotion which stirred my childish heart. I went slowly down into the drawing room and hid myself in a dark corner in the depths of a great old armchair, where I knelt and wept. I remained there for a long time, no doubt, for night came on. Suddenly someone came in with a lamp--without seeing me, however--and heard my father and mother talking with the medical man, whose voice recognized.
He had been sent for immediately, and he was explaining the cause of the accident, of which I understood nothing, however. Then he sat down and had a gIass of liqueur and a biscuit.
He went on talking, and what he then said will remain engraved on my mind until I diet I think that I can give the exact words which he used.
"Ah!" he said. "The poor woman! she broke her leg the day of my arrival here. I had not even had time to wash my hands after getting off the diligence before I was sent for in all haste, for it was a bad case, very bad.
"She was seventeen and a pretty girl, very pretty! Would anyone believe it? I have never told her story before; in fact, no one but myself and one other person, who is no longer living in this part of the country, ever knew it. Now that she is dead I may be less discreet.
"A young assistant teacher had just come to live in the village; he was good looking and had the bearing of a soldier. All the girls ran after him, but he was disdainful. Besides that, he was very much afraid of his superior, the schoolmaster, old Grabu, who occasionally got out of bed the wrong foot first.
"Old Grabu already employed pretty Hortense, who has just died here and who was afterward nicknamed Clochette. The assistant master singled out the pretty young girl who was no doubt flattered at being chosen by this disdainful conqueror; at any rate, she fell in love with him, and he succeeded in persuading her to give him a first meeting in the hayloft behind the school at night after she had done her day's sewing.
"She pretended to go home, but instead of going downstairs when she left the Grabus', she went upstairs and hid among the hay to wait for her lover He soon joined her, and he was beginning to say pretty things to her, when the door of the hayloft opened and the schoolmaster appeared and asked: 'What are you doing up there, Sigisbert?' Feeling sure that he would be caught, the young schoolmaster lost his presence of mind and replied stupidly: 'I came up here to rest a little among the bundles of hay, Monsieur Grabu.'
'`The loft was very large and absolutely dark. Sigisbert pushed the frightened girl to the farther end and said: 'Go, there and hide yourself. I shall lose my situation, so get away and hide yourself.'
"When the schoolmaster heard the whispering he continued: 'Why, you are not by yourself.'
"'Yes, I am, Monsieur Grabu!'
"'But you are not, for you are talking.'
"'I swear I am, Monsieur Grabu.'
"'I will soon find out,' the old man replied and, double-locking the door, he went down to get a light.
"Then the young man, who was a coward such as one sometimes meets, lost his head, and he repeated, having grown furious all of a sudden: 'Hide yourself, so that he may not find you. You will deprive me of my bread for my whole life; you will ruin my whole career! Do hide yourself!'
"They could hear the key turning in the lock again, and Hortense ran to the window which looked out onto the street, opened it quickly and then in a low and determined voice said: 'You will come and pick me up when he is gone,' and she jumped out.
"Old Grabu found nobody and went down again in great surprise! A quarter of an hour later Monsieur Sigisbert came to me and related his adventure. The girl had remained at the foot of the wall, unable to get up, as she had fallen from the second story, and I went with him to fetch her. It was raining in torrents, and I brought the unfortunate girl home with me, for the right leg was broken in three places, and the bones had come out through the flesh. She did not complain and merely said with admirable resignation: 'I am punished, well punished!'
"I sent for assistance and for the workgirl's friends and told them a made-up story of a runaway carriage which had knocked her down and lamed her outside my door. They believed me, and the gendarmes for a whole month tried in vain to kind the author of this accident.
"That is all! Now I say that this woman was a heroine and had the fiber of those who accomplish the grandest deeds in history.
'`That was her only love affair, and she died a virgin. She was a martyr, a noble soul, a sublimely devoted woman! And if I did not absolutely admire her I should not have told you this story, which I would never tell anyone during her life; you understand why."
The doctor ceased; Mamma cried, and Papa said some words which I did not catch; then they left the room, and I remained on my knees in the armchair and sobbed, while I heard a strange noise of heavy footsteps and something knocking against the side of the staircase.
They were carrying away Clochette's body.






posted by bobby @ 6:41 PM

The Open Window
"My aunt will be down presently, Mr. Nuttel," said a very self-possessed young lady of fifteen; "in the meantime you must try and put up with me."
Framton Nuttel endeavored to say the correct something which should duly Hatter the niece of the moment without unduly discounting the aunt that was to come. Privately he doubted more than ever whether these formal visits on a succession of total strangers would do much towards helping the nerve cure which he was supposed to be undergoing
"I know how it will be," his sister had said when he was preparing to migrate to this rural retreat; "you will bury yourself down there and not speak to a living soul, and your nerves will be worse than ever from moping. I shall just give you letters of introduction to all the people I know there. Some of them, as far as I can remember, were quite nice."
Framton wondered whether Mrs. Sappleton, the lady to whom he was presenting one of the letters of introduction came into the nice division.
"Do you know many of the people round here?" asked the niece, when she judged that they had had sufficient silent communion.
"Hardly a soul," said Framton. "My sister was staying here, at the rectory, you know, some four years ago, and she gave me letters of introduction to some of the people here."
He made the last statement in a tone of distinct regret.
"Then you know practically nothing about my aunt?" pursued the self-possessed young lady.
"Only her name and address," admitted the caller. He was wondering whether Mrs. Sappleton was in the married or widowed state. An undefinable something about the room seemed to suggest masculine habitation.
"Her great tragedy happened just three years ago," said the child; "that would be since your sister's time."
"Her tragedy?" asked Framton; somehow in this restful country spot tragedies seemed out of place.
"You may wonder why we keep that window wide open on an October afternoon," said the niece, indicating a large French window that opened on to a lawn.
"It is quite warm for the time of the year," said Framton; "but has that window got anything to do with the tragedy?"
"Out through that window, three years ago to a day, her husband and her two young brothers went off for their day's shooting. They never came back. In crossing the moor to their favorite snipe-shooting ground they were all three engulfed in a treacherous piece of bog. It had been that dreadful wet summer, you know, and places that were safe in other years gave way suddenly without warning. Their bodies were never recovered. That was the dreadful part of it." Here the child's voice lost its self-possessed note and became falteringly human. "Poor aunt always thinks that they will come back someday, they and the little brown spaniel that was lost with them, and walk in at that window just as they used to do. That is why the window is kept open every evening till it is quite dusk. Poor dear aunt, she has often told me how they went out, her husband with his white waterproof coat over his arm, and Ronnie, her youngest brother, singing 'Bertie, why do you bound?' as he always did to tease her, because she said it got on her nerves. Do you know, sometimes on still, quiet evenings like this, I almost get a creepy feeling that they will all walk in through that window--"
She broke off with a little shudder. It was a relief to Framton when the aunt bustled into the room with a whirl of apologies for being late in making her appearance.
"I hope Vera has been amusing you?" she said.
"She has been very interesting," said Framton.
"I hope you don't mind the open window," said Mrs. Sappleton briskly; "my husband and brothers will be home directly from shooting, and they always come in this way. They've been out for snipe in the marshes today, so they'll make a fine mess over my poor carpets. So like you menfolk, isn't it?"
She rattled on cheerfully about the shooting and the scarcity of birds, and the prospects for duck in the winter. To Framton it was all purely horrible. He made a desperate but only partially successful effort to turn the talk on to a less ghastly topic, he was conscious that his hostess was giving him only a fragment of her attention, and her eyes were constantly straying past him to the open window and the lawn beyond. It was certainly an unfortunate coincidence that he should have paid his visit on this tragic anniversary.
"The doctors agree in ordering me complete rest, an absence of mental excitement, and avoidance of anything in the nature of violent physical exercise," announced Framton, who labored under the tolerably widespread delusion that total strangers and chance acquaintances are hungry for the least detail of one's ailments and infirmities, their cause and cure. "On the matter of diet they are not so much in agreement," he continued.
"No?" said Mrs. Sappleton, in a voice which only replaced a yawn at the last moment. Then she suddenly brightened into alert attention--but not to what Framton was saying.
"Here they are at last!" she cried. "Just in time for tea, and don't they look as if they were muddy up to the eyes!"
Framton shivered slightly and turned towards the niece with a look intended to convey sympathetic comprehension. The child was staring out through the open window with a dazed horror in her eyes. In a chill shock of nameless fear Framton swung round in his seat and looked in the same direction.
In the deepening twilight three figures were walking across the lawn towards the window, they all carried guns under their arms, and one of them was additionally burdened with a white coat hung over his shoulders. A tired brown spaniel kept close at their heels. Noiselessly they neared the house, and then a hoarse young voice chanted out of the dusk: "I said, Bertie, why do you bound?"
Framton grabbed wildly at his stick and hat; the hall door, the gravel drive, and the front gate were dimly noted stages in his headlong retreat. A cyclist coming along the road had to run into the hedge to avoid imminent collision.
"Here we are, my dear," said the bearer of the white mackintosh, coming in through the window, "fairly muddy, but most of it's dry. Who was that who bolted out as we came up?"
"A most extraordinary man, a Mr. Nuttel," said Mrs. Sappleton; "could only talk about his illnesses, and dashed off without a word of goodby or apology when you arrived. One would think he had seen a ghost."
"I expect it was the spaniel," said the niece calmly; "he told me he had a horror of dogs. He was once hunted into a cemetery somewhere on the banks of the Ganges by a pack of pariah dogs, and had to spend the night in a newly dug grave with the creatures snarling and grinning and foaming just above him. Enough to make anyone lose their nerve."
Romance at short notice was her speciality






posted by bobby @ 6:28 PM

Monday, April 04, 2005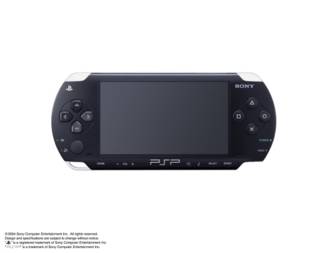 someone buy me this??
posted by bobby @ 4:18 PM


my department
posted by bobby @ 4:17 PM


but the chef is really fugly
posted by bobby @ 4:16 PM


the indoor sushi that impressed me so much
posted by bobby @ 4:15 PM


another one
posted by bobby @ 4:13 PM


she's mega pretty........
posted by bobby @ 4:13 PM


the poster for the movie is very very deceiving!!!!!
posted by bobby @ 4:12 PM

Friday, April 01, 2005
this is a tribute to the little seal....

there are many reaons that hamper my posting onto this beloved blog of mine.
first. i have a nosey poker fella as my partner. he looks to poke his nose into whatever i'm doing. and if he sees me posting here. he will come and ask me wat i'm doing. sometimes i jus feel like smashing his face onto my monitor. but the cons of that move vastly outweighs the pros... so i shud not do any of that. not only will it spoil my monitor.. i will be deprived of using the computer at my desktop.
second. work is picking up. more and more stuffs for me to do. i'm gonna get so buried under everything. nowadays, its not jus the mundane kinda shit.. nowadays it more creative work. design posters design emails. do up video clips. and with all this work. i've came up with a suggestion and gave it to my boss... here is wat i wrote.
Title: Computer Performances
Problem Area: I've been given 2 projects in 2 weeks to design publicity emails for RD/SPD. However, the desktop that I'm currently using does not have the software, Adobe Photoshop. The most advanced program that i can use to do anything to edit and draw pictures would be MS Paint, in which the functions can be labelled as ancient if compared with the Photoshop. The Internet Explorer have also blocked out the pictures from all the web sites. Hence I'm unable to even see the templates the internet provides for us to compliment our designs. Creativity and inspiration is a very important aspect of designing. If I'm not able to surf the web to look out on how other designs or posters looks like, I might not be able to have any ideas on how to go about doing up the posters. If it's not possible to do work in the office, why is it the office? Hence, I've got to start everything from scratch from home. Majority of time in the day is already spent in the office and not much time is left at home. Spending time to work on the posters and publicity emails at home will most probably result in late nights. Coming to work the next day will be a chore as you will be very tired and morale will naturally be very low. Which in fact proves to affect productivity greatly. Another point will be that any changes that the supervisors wants to be made, can only be made at home as photoshop is not available in the office. This will slow down the process massively.
Suggestion: Adobe Photoshop can be installed onto the computer, and pictures from web sites can be unblocked. Solving the above problems.
Administrator's Comments: Nil
Evaluation Decision: Accepted
Chen Sook Bee: Approved.
According to her (my boss) the proposal is accepted. but then till now, i've got no news yet of what is gonna happen. if they are going to install the adobe for me. or unblock the computer. irritating. jus hope they can settle this issue soon for me.
third. half the world will know this. i've been suffering from a mega toothache.and this kinda got rid of all the mood that i had for anything.
fourth. my modem was down! stupid modem. gave me alot of shit and anxiety. i hate it when my modem breaks down. i called up starhub 4 times and twice i had to scream at them. PISSED with a capital everything. but in the end i went all the way down to ayer rajah and thankfully i dint have to scream at the person face to face. he was nice enuff to explain everything to me. and i arranged for the person to come down to my hse to sign another yr contract with them and replace the faulty modem FOC and i get a month waiver of subscription. and i jus had to pay $52 for the person to come down. so dun worry, i aint so dumb as to sign another yr contract with starhub after having at them and not getting any deals. actually i was tempted to sign up for the 6500kb plan which is jus $9 more per month. but in the end i decided that the $9 every month that i can accumulate is actually quite alot of money.
fifth. more and more animes that i've downloaded and yet to watch. my Garden State have been in my com for 2 weeks and i haven found the correct time slot for me to watch it!!!! damn.. its really quite hard to sit thru a 2hr movie at home. especially at my hse. my mum will be watching tv. my bro will be playing the playstation my sister talking on the phone. my dad will be snoring. all this action around. how to concentrate on the movie!??!?!?! yea.. my lack of sleep is really bothering me more n more nowadays. even on saturdays and sundays i wake up much earlier den i always expected. 11 and i'm up! i'm supposed to slp in on weekends!! and i dun really have the habit of sleeping in the afternoon. and for the pass 2 times.

i realised that my toothaches had been triggered by me taking MC and taking afternoon naps at home. so now i'm really quite phohiatic of afternoon naps. guess i'm not like how i used to be. or jus that this office life is really more mentally strenous den going to sch. i guess that shud be it. think i really shud sleep more. dun like this walking zombie feeling alot anymore.
the last thing ever on my mind now is love and all that crap. there's only a few frens who really gives 2 hoots about me. besides my family of cos. its the time of the yr agn i would guess. the only thing i'm really concern with is money and sleep. going to hongkong. so i need money to spend. and the psp is out. so i need money to buy. and sleep cos i dun wan to be walking zombie anymore.
went to help lin with her project 2 nights ago. and as i was walking out of SMU, i found out that they were actually renovating the garden. shit! wth. it was all pitch dark and i cudden see like 5 metres ahead. so i walked n walked. cos i dun wan to face the embarrassment of walking back and people looking at me and saying ''this cock walked out and found out it was renovating so he walked back. wat a cock person. haha'' i would rather be ''that cock actually walked all the way to the other side. wat an idiot'' u must be thinking its the same. but i dun think so. so i walked all the way... to the macdonalds... and crossed the road to take a cab cos i was too tired a frustrated. even a walking zombie gets too tired from too much walking ok?

now is another day that i took MC. and i've got a dental appointment tmr. thank god for that. anyway, updates.... dishwalla lifehouse jack johnson and stereophonics all has new albums. finally some good stuffs for me to listen to. have been a long long while since i've had good old alternative rock.... 3 doors down album was quite satisfying but not really enuff u see..

and anyway, talking about my saturday. i haven had such a saturday for a long long while. went to watch a movie before eating a good old meal jus with someone. the last last time i think was a few weeks after i enlisted. hmmm i tink about half a year ago already. which was spiderman 2 or mean girls with ping.... oh ya. actually went to watch house of fury with lin. finally caught a show. was supposed to catch shows like million years ago. ok. maybe not a million years. but a few weeks.. and i think we talked alot during the show.. muahahaha. of cos we were talking about the show. and i found this review about the movie online, which was jus like a mirror of wat we were talking about. here it is......


Movie Review:

The job of the spy protector is nowhere easier than great spies like James Bond or Jason Bourne. Though they also have the assistance of cutting edge technology, these spy protectors usually rely on merely their wits, fists and kicks to execute their mission. To add on to their job hazards,
those retired spies that they were tasked to protect, were also formidable kung fu master, who was capable of shattering their opponent's vertebrae with bare hand!
After the warp comedy "Enter the Phoenix", Stephen Fung continue his strive as a multi-faceted filmmaker with this "House of Fury", penning the story, directing the set and acted in the movie. There's nothing to shout about his acting but his creativity have greatly improved as compared to his last works. The story of special agents with great martial arts skills protecting retired spies was original and refreshing. However, like "Enter the Phoenix", the format of "House of Fury" was predictable. Think of those 80s Hong Kong's cop movies like "Aces go Places" and "Yes! Madam!" series, where the story would opens with a spectacular display of the Good fighting the villains, follows by a brief appearance of all the main characters, then came some directionless romance bits before touching on the main theme. The finale expectedly would be a very, very lengthy sparring scene, neglecting all the plot holes throughout.
Spoilers ahead: What benefits those formidable fighters would gain from assisting their quadriplegic, ex-government assassin leader, Rocco (Michael Wong), who should be quite broke after 12-years of imprisonment, to carry out his vicious revenge? And how could ex-secret service agent, Teddy Yu (Anthony Wong), went around boasting his glory as a spy protector
without the slightest worry that he may compromise the secluded life of those retired spies he is protecting?
It does not help with renowned master Yuen Wo Ping, the man who had contributed to the successful "Matrix" trilogy and "Kill Bill" as the movie martial arts adviser. Good points is that we do not see those overly used Matrix's "pause in mid-air" crane style fist or censorship
board unfriendly Kill Bill's blood spattering, head chopping brutality although there were some gravity defying stuns, which reminds you of the Matrix "jump program" (And Yes! It is far-stretched to see "flying man"). But the movie, being very 80s, features forced, primitive wire works and many "glass smashing" fighting sequences. Like the good old days, do not
be surprise if there were no cuts after the character crashes head on into the glasses or not having a swollen faces after they sustained many seemingly deadly blow from their opponents.
Fortunately, what's save the day was the commendable performance of its casts. Anthony Wong, after his convincing performance as the Police Inspector for undercover cop in the Infernal Affairs Trilogy, returns with almost similar role to be the spy protector. It a pity that the role does not require much of his superb acting skills but his presence is enough to send laughter throughout. It may also be physically challenging to him to execute some demanding moves and the need to helplessly crashes into furniture (the making of the movie shows that he did all the stunts himself!), something which we seldom see him doing in his past movies.
The Twins, Gillian Chung and Charlene Choi were the eye-candy and offer a feminine balance to what could have been a totally masculine genre. Like Anthony Wong, Gillian Chung had to pull off many complicated sequences and most was physically demanding. Charlene, on the other hand settle for an easier role to offer many bone tickling moments with her comedic expressions. To fans of the Twins, watch out for one seductive kitchen scene of Charlene puffing a cigar, raising the temperature of Stephen Fung!
Making a movie debut is Jake Strickland, a young martial artist discovered by Jackie Chan. This 12 years old, 7th grader from Columbus Georgia is definitely an upcoming kung fu star! Jake have been completing with the best fighters of his age around the World and his achievement to-date includes 1st Place in 12-13 boys black belt traditional forms, 2nd in 12-13 boys black belt traditional weapons, 3rd in 12-13 year old black belt musicals, and 3rd in 12-13 boys black belt open. Watch out for his jaws dropping, lightning-fast poles sparring scene with Anthony Wong and Stephen Fung.
The most well remembered character in the movie would be Flying Tiger ("Fei-Fu"), Michael Wong. His make up as the skin headed, quadriplegic villain Rocco was way too cool! Probably there would be a spin off on his story soon? Watch out Patrick Stewart! Here's another strong contender for the role of Professor Xavier now.
Conclusion: Bear in mind that this is Stephen Fung's second effort and you will find this movie a worthy family entertainment.
it was more of less exactly wat we were discussing about during the show. haaa.. and yes! i'm

DAMN PISSED

that they're really gonna increase the price of movie tickets again! watheheck is wrong with them man!!

and in case u dunno who lin is, she's my bestest of bestest friend for half a decade already. hard to even type all the things that we've been thru together. jus that its really alot alot. and alot of memories along the way. many monkey things. many serious things. and things that might have compromised our friendship even. but, we came thru it. =) thanks for everythinG~ if u're reading this, u know that words cannot describe our friendship one lar.... hor? so ya... heee.. u know i know can liao~~~

posted by bobby @ 4:18 PM

About Me
Name: bobby
Home: Dorset, Island, Singapore
About Me: Man in Pain
See my complete profile
Previous Post
Archives
Sing the Song
Scene
Songs
Friends
Waywards
Powered by