Wednesday, April 26, 2006
Shit Poems (literally)
Excellent poems by not so famous poets... found on toilet doors and walls..........
A budding poet trying his best...
Here I lie in stinky vapor,
Because some bastard stole the toilet paper,
Shall I lie, or shall I linger,
Or shall I be forced to use my finger.
Before he graduated to be a poet, he wrote this...
Here I sit
Broken hearted
Tried to shit
But only farted
Someone who had a different experience wrote,
You're lucky
You had your chance
I tried to fart,
And shit my pants!
Perhaps it's true that people find inspiration in toilets.
I came here
To shit and stink,
But all I do
Is sit and think.
There are also people who come in for a different purpose...
Some come here to sit and think,
Some come he re to shit and stink,
But I come
here to scratch my balls,
And read the bullshit on the walls...
Toilets walls also double as job advertisement space....... (written high upon the wall)
If you can piss above this line,
the Singapore Fire Department wants you.
Ministry of Environment advertisement.
We aim to please!
You aim too! Please
On the inside of a toilet door:
Patrons are requested to remain seated throughout the
entire performance.
And finally, this should teach some a lesson...
Sign seen at a restaurant:
The hands that clean these toilets also make your
food...please aim properly.
posted by bobby @ 5:10 PM

Singapore Is.....
In Singapore, the majority of us live in Highly Dangerous
Buildings(

HDB

),
And most people have already got used to Paying and Paying (

PAP

).
Not only do you have to pay, you Pay Until Bankrupt (

PUB

).
If that's not enough, somebody still Purposely Wants to Dig (

PWD

)and
get more from you.
So what more can you do when you are in the Money Only
Environment(

MOE

)?
With the current Mad Accounting System (

MAS

), you are forced to
Pay the Sum Ahead (

PSA

),
Which will leave some people Permanently Owing Some Banks (

POSB

).
And forced to live on the Loan Techniques Always (

LTA

) system.
When you fall sick and happen to be admitted to a Money Operating
Hospital (

MOH

),
You might be able to use your Cash Prior to Funeral (

CPF

) fund.
If you are out of luck, you may meet doctors who Never Use Heart
(

NUH

)to treat you,
And you will be Sure to Give up Hope (

SGH

).
To help ease the traffic, motorists have to pay Cash On
Expressway(

COE

).
If that doesn't help, they can always Eternally Raise Prices (

ERP

)on
the roads.
If you don't own a car, you can always make a Mad Rush to the Train
(

MRT

),
OR get squashed in a bus Side By Side (

SBS

).
Lastly, under all these pressures, there are not many places we can
relax,


Not even the good old place we used to go because it has become
So Expensive and Nothing To See Actually (

SENTOSA

)!!!
posted by bobby @ 5:08 PM

World Cup Rules
Dear Wife, Partner, Girlfriend,
1. From 9 June to 9 July 2006, you should read the sports section of the newspaper so that you are aware of what is going on regarding the World Cup, and that way you will be able to join in the conversations. If you fail to do this, then you will be looked at in a bad way, or you will be totally ignored. DO NOT complain about not receiving any attention.

2. During the World Cup, the television is mine, at all times, without any exceptions. If you even take a glimpse of the remote control, you will lose it (your eye).

3. If you have to pass by in front of the TV during a game, I don't mind, as long as you do it crawling on the floor and without distracting me. If you decide to stand nude in front of the TV, make sure you put clothes on right after because if you catch a cold, I wont have time to take you to the doctor or look after you during the World Cup month.
4. During the games I will be blind, deaf and mute, unless I require a refill of my drink or something to eat. You are out of your mind if you expect me to listen to you, open the door, answer the telephone, or pick up the baby that just fell on the floor....It won't happen.

5. It would be a good idea for you to keep at least 2 six packs in the fridge at all times, as well as plenty of things to nibble on, and please do not make any funny faces to my friends when they come over to watch the games. In return, you will be allowed to use the TV between
and
,

unless they replay a good game that I missed during the night.

6. Please, please, please!! If you see me upset because one of my teams is losing, DO NOT say "get over it, its only a game", or "don't worry, they'll win next time". If you say these things, you will only make me angrier and I will love you less. Remember, you will never ever know more about football than me and your so called "words of encouragement" will only lead to a break up or divorce.
7. You are welcome to sit with me to watch one game and you can talk to me during halftime but only when the commercials are on, and only if the halftime score is pleasing me. In addition, please note I am saying "one" game; hence do not use the World Cup as a nice cheesy excuse to "spend time together".
8. The replays of the goals are very important. I don't care if I have seen them or I haven't seen them, I want to see them again. Many times.
9. Tell your friends NOT to have any babies, or any other child related parties or gatherings that requires my attendance because:
a) I will not go,
b) I will not go, and
c) I will not go.
10. But, if a friend of mine invites us to his house on a Sunday to watch a game, we will be there in a flash.

11. The daily World Cup highlights show on TV every night is just as important as the games themselves. Do not even think about saying "but you have already seen this...why don't you change the channel to something we can all watch?" because, the reply will be, "Refer to Rule #2 of this list".
12. And finally, please save your expressions such as "Thank God the World Cup is only every 4 years". I am immune to these words, because after this comes the Champions League, Italian League, Spanish League, Premier League, FA Cup, etc.
Thank you for your cooperation.
posted by bobby @ 12:11 PM

Tuesday, April 25, 2006
Tribute to Alan Shearer
for anybody that is a decent football fan, i'm sure that you would respect what Shearer has done for England, Newcastle, and also overall for football..
few have summed it up better than The Telegraph's Henry Winter:
The DJ at St James' Park must find another stadium-shaking, pulse-racing anthem. Local Hero must return to its case as Alan Shearer sheds himself of his second skin, that black-and-white No 9 shirt he wore with such distinction. As the Toon contemplate life after Shearer, the only lyrics that fully capture the Gallowgate's emotions are "God only knows what I'd be without you."

Just as critics sniped that Shearer had stayed on a season too long, he responded to the brickbats and the falling curtain with a fusillade of goals: clinical penalties, cool one-on-one finishes and regrets, if but a few, about the ones that got away.

Monday's ligament trouble at Sunderland has not simply precipitated Shearer's retirement date by three games, but deprived Newcastle United of the services of their most in-form forward. How typical of the man: he went out striking fear in a rivals' goalkeeper, Kelvin Davis, who had just thwarted England's present No 9, Wayne Rooney, in his previous outing against Manchester United. The verdict on Shearer's career is simple and uplifting: he remained a goal threat until the end.

At the final reckoning, the stats scream Shearer's class: 409 goals, including 30 for England, spread over 18 years, yet it is the words, not the impressive numbers, that truly define this special individual. Words like loyalty. In the Bosman world of constant movement, where devotion can be a dirty word, Shearer fought against the take-the-money creed.

His career began at Southampton, but the Geordie nation's No 1 ambassador worked his way home, via title-winning Blackburn Rovers, where he was loved like a son by Kenny Dalglish and the late, much-missed Jack Walker. Manchester United fans derided Shearer for snubbing them twice, decisions he knew would cost him a cabinet full of medals, but the call of the Gallowgate meant more. Much more. You cannot put a price on being a local hero.

Newcastle United are his club, his passion. When the wonderful Angel of the North was erected overlooking the A1, enterprising Newcastle fans quickly clad it with a massive Toon shirt bearing Shearer's name. Because Shearer is the greatest advertisement for Newcastle: hard-working, down to earth and with a real twinkle in his eye.

So respect the phenomenal goal return, but warm to the words that describe Shearer. Words like commitment. In the age of millionaires in the comfort zone, Shearer constantly put his body on the line. Twice, he fought back from knee injuries that would have defeated lesser mortals. Amid all the understandable wailing from Wallsend to Washington over Monday's injury, it was fitting that what appears Shearer's final act in a Newcastle strip should be an attempted tackle on a Sunderland player despite being on one leg. Competing to the last.

This is a warrior who never surrendered for Southampton, Blackburn or Newcastle, and never, ever for his country. In the nervous minutes before kick-off, England players would glance round the dressing-room, see Shearer with his eyes ablaze with determination, and belief would fill them.

Other words. Like integrity. In a profession tarnished by unpleasant creatures like Lee Bowyer, Shearer represents a breed for whom principles count. Some of his distracted peers become stars of CCTV. Not Shearer, now a BBC favourite. Value-giving and clean-living, Shearer is a model person as well as a model pro.

He has his golf, his family, his friends and the respect of everyone.

People say Shearer should focus on the Beeb, gradually articulating his interesting thoughts on the game as his distance from the dressing-room grows. Yet the former England captain has still so much to offer football. He could make a good manager, although the modest dedication levels of certain younger pros would frustrate a competitor who gave his all in every game, in every training session.

Even as the sands of time ran out on his career, Shearer gave his beloved Newcastle continued bragging rights over Sunderland. For that alone, he will always be the local hero. God only knows when Newcastle will see Shearer's like again.
Football has lost a great great player.... this is all i've got, shall leave the rest for Brandon to say....

Club Record (Total):
| | | |
| --- | --- | --- |
| Southampton | 158 games | 43 goals |
| Blackburn Rovers | 171 games | 130 goals |
| Newcastle United | 404 games | 206 goals |
Career Record (all comps):
| | | |
| --- | --- | --- |
| Alan Shearer | 733 games | 379 goals |
and finally...........
posted by bobby @ 8:56 PM

Transformation
well, maybe it's true wat my dad says after all. that frens really come and go despite watever effort you put in.
i dunno wat or why but this sucks. somebody recently became kinda cold. doesn't really reply. doesn't really respond and doesn't even bother. a hint of arrogances fills up the air. and that irritates me. shud i be the only person bothering to keep a relationship going. (relationship here refering to friendship) should i be the one being like a cock and trying be be ignored everytime?
do i not command enough respect to be informed that maybe i am not cool enough for you. so please go away and don't talk to me. that will be even better. give it to me in my face. thanks.
~~~~~~~~~~~~~~~~~~~~~~~~~~~~~~~~~~~~~~~~~~~~~~~~~~~~~~~~~~~~~~~~~~~~
moving on to another issue bothering me.
Liverpool's 2 - 1 victory over chelsea........ mourinho seems to be showing the world how much he doesn't know about soccer! he's a funny guy this mourinho chap...
Mourinho said: 'Did the best team win today? I don't think so. In the last 30 minutes we deserved extra time.
did the best team win? mourinho seems to have this thinking that the team that played better should win. and he will make this kind of stupid statement if it doesn't go this way. it is very simple actually. it is the fundamental of football, the very basic. the team that score more goals then the other team wins. he seems to have this weird ass warped thinking about football. maybe mourinho should change sports. play some other sports that you don't need to score more points to win. maybe that will suit him better.
well, in case you forgot, football is not about 30mins my dear fren. it's about 90mins. and chelsea only started attacking after the 71st min when they scored. which is 20mins. maybe his sense of timing is not that great too.
Mourinho instead put the defeat down to missed chances, two by Drogba and one in the last minute by Joe Cole.
hmmmm..... i think it's common sense that if you miss chances, you dun win games. and liverpool did miss a couple of chances too. bottomline, you dun win if you dun score. thats what happened. you missed, so you lost. you scored less goals den we did. so you lost.
Referee Graham Poll gave a freekick for no reason and John Arne Riise scored. John Terry had an equaliser disallowed for no reason.
No reason? so it means that a liverpool player was just running down the field with nobody around him and the referee was feeling very bored. so he gave liverpool a freekick just for fun and let liverpool score. hahahaha. so John Terry was holding onto Riise not allowing him to jump and that was no reason? hahahaha. yes yes. the famous blame the referee if your team lose tactic being used again by mourinho. seems that when chelsea loses, it's everybody elses fault. chelsea doesn't deserve to lose at all forever and ever. they always deserve to win you know? ahahahha. i'm bemused.
it's one thing to be a Bill Shankly, but this mourinho guy, he's not even funny with all his quotes.
Shankly's quotes taken off one of my
previous post
.

'Some people believe football is a matter of life and death. I'm very disappointed with that attitude. I can assure you it is much, much more important than that.'

'If you are first you are first.If you are second you are nothing.'

After a hard fought 1:1 draw: 'The best side drew.'

Shankly at Dixie Dean's funeral 'I know this is a sad occasion, but I think that Dixie would be amazed to know that even in death he could draw a bigger crowd to Goodison than Everton on a Saturday afternoon'

Shankly to a young Liverpool trainee: 'The problem with you son, is that your brains are all in your head.'

After beating Everton in the 1971 FA Cup semi: 'Sickness would not have kept me away from this one. If I'd been dead, I would have had them bring the casket to the ground, prop it up in the stands, and cut a hole in the lid.'

To a barber, who in 1968 had asked 'Anything off the top ?' 'Aye, Everton'

'The trouble with referees is that they know the rules, but they do not know the game.'

To Alan Ball after he'd signed for Everton: 'Never mind Alan, at least you'll be able to play next to a great team'

To Ian St John: 'If you're not sure what to do with the ball, just pop it in the net and we'll discuss your options afterwards.'

'A lot of football success is in the mind.You must believe you are the best and then make sure that you are. In my time at Anfield we always said we had the best two teams on Merseyside, Liverpool and Liverpool reserves.'

About the This-is-Anfield plaque:'This is to remind our lads who they're playing for, and to remind the opposition who they're playing against.'

'There's Man. Utd and Man. City at the bottom of Division 1, and by God they'll take some shifting.'

On a wartime England v Scotland match:'We absolutely annihilated England. It was a massacre. We beat them 5-4.'

Shankly to the Brussels hotel clerk who queried his signing 'Anfield' as his address on the hotel register:'But that's where I live.'

After the 5:1 defeat by Ajax in the European Cup in 1967:'Five-one...Aye, that should help them to make a game of it when they come to Anfield for the 2nd leg.'

When asked what aspect of the game he disliked most:'The end of the season.'

Radio Merseyside interviewer to Shankly:'Mr Shankly, why is it that your teams' unbeaten run has suddenly ended ... ?'Shankly: 'Why don't you go and jump in the lake ?

To waiting journalists after a 3:0 defeat...'They're nothing but rubbish.Three breakaways, that's all they got.'

'I was only in the game for the love of football- and I wanted to bring back happiness to the people of Liverpool.'
~~~~~~~~~~~~~~~~~~~~~~~~~~~~~~~~~~~~~~~~~~~~~~~~~~~~~~~~~~~~~~~
49 days.......................
posted by bobby @ 10:14 AM

Monday, April 24, 2006
Blogger
something's wrong with blogger... pissing me off
posted by bobby @ 3:02 PM

Return
i'm back. it was a hell of a boring weekend. shall blog more about it when i feel better. i jus woke up from my vengence sleep. dint even have the chance to sleep much man! it's more of a chiong trip den a holiday. haha.
it's gonna be a challenge to blog about a boring trip but i'm not one to shy away from challenges. i just need more time to rest and relax and get the photos onto the computer. i'm a lazy fella remember?


posted by bobby @ 2:48 PM

Thursday, April 20, 2006
away
hi all, i'll be away this weekend. so if there's anything, give me a call.
haven been updating as i haven been using the computer much in office. and back at home i've been busy trying to settle some stuffs as well. been very much a very hectic week. i hope that when i'm back next week everything will be done and dusted and i can start on my slacking regime yet again. no idea what i've been doing also but my life is super duper filled to the brim. no time to have a good sleep. maybe i'm doing all the useless stuffs. but at least it's making me busy and not spending time thinking of stupid things. i thought i'd drop by here to drop a note before leaving.
i haven been spending time with my frens. actually cos all of them are busy. haha. exams are here. wat to do. so it's good that i actually have things to do now. it's sad tat i'm unable to spend time with friends. cos anytime u ask me my hobby or pastimes, i'd say 'spending time with friends' so imagine how one would feel being deprived of their fave hobby or pastime. another thing is that friends might have their own group of friends now too. so maybe i might have been pushed down the pecking order. which is another sad thing.
but well, that's life. even if it hits you hard and sad.. you also must continue mar.. right? what to do? cannot say go and commit suicide rite? SIAO AH! haha. ur father mother spend so much time to give u food, give u what u want.. den u go and die now without paying them back?
so now it's like living your life for other people. ahahah! watever happened to self-fulfillment man? too busy lar nowadays... dun have time to think properly. so my words end up all like this. so messy one.
you all monkeys out there, finish up ur exams and come spend some time with me...........
hope nothing happens to me man! going off. cya all..
posted by bobby @ 5:18 PM

Wednesday, April 12, 2006
Letting Go
I'm going to let go of my wife..... it's hard. we've been thru alot. thru all my sad times, she have accompanied me. listen to me sing out my sorrows. or when i'm happy, i'll sing out my happiness. It's going to be very different even if i get another wife. Nothing beats playing with her.... the sound she resonates just soothe my mind. All the times we've been thru together, i'll never forget...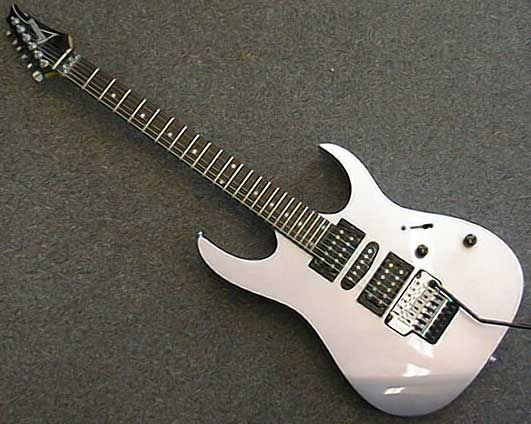 Ibanez RG270
so now, anybody interested in getting my wife? she'll be going off at SGD$350. Special price for my readers. it's still in mint condition. still very new and without any scratches.. (i take real good care of her) but restringing is required. please let me know if you're interested. drop me a comment, drop me a tag, drop me an email, drop me a sms... anything.

Urgent

. i wun let her go if it's not urgent. it's really a very good deal. dear all, please consider. thanks.

ps: oh. and if you can, maybe can help me advertise also. =)


posted by bobby @ 11:04 PM

Tuesday, April 11, 2006
all the songs
a follow up to bobby's mp3 service. but this is going to be the messiest catelogue ever you'll see. haha! i'm abit too lazy to arrange them. and there are alot of ???? ???? and unrecognizable characters around too. those are chinese characters. stupid winamp cannot read them. anyone who knows how please let me know.
posted by bobby @ 8:07 PM

Monday, April 10, 2006
Hidden Meaning in 大长今
i guess many many of you would have heard of the show 大长今. and you must have heard of the 大长今's theme song too. but it's in korean. so nobody understands!
actually.. i'm telling you now. that song is not in korean actually. it's in CHINESE!! yes!

the original 大长今 theme song is in chinese!

they mumbled it up so that not many people can

discover the shocking secret hidden benethe it

. i've now decided to reveal the secret.... and share this

shocking revelation

with all my readers.
posted by bobby @ 8:47 PM

Seldom
my days are number. less time to use the computer too. which means my post will be getting lesser and lesser. who's sad?
cos i'll be handing over my work and with that i gotta hand over the use of the computer too! sad! so i'll be a wanderer. no place to sit. jus move around to disturb people. and soon after that. the name bobby pua shall be forgotten here.
recently i've talked to quite a number of people. and we touched on a couple of topics. which scared the shit out of me. finding job. how sia? the childhood and teenage ambitions and dreams. are all shattered. be a doctor? no way, unless u took up bio in sec school and follow up in jc, u're not gonna be a doctor. lawyer? show me the results first man. so that's why ur parents ask u to study. study more. u'll benefit more. dun study. u'll be a cock. get a diploma den how? still gotta struggle to get a job. so how to live a life that we can enjoy?
possible solutions, get a job u like. but the pay very little bit. or get a job u dun like, but the pay higher. like that how? no $$ also sad cannot enjoy mar. u like ur job but u no $$, u can happy meh? den abit more $$ but u not happy with ur job. wahh, like this even more jialat rite?
den lidat how? life....... walk on lor... happy or not also must go on mar. got parents to feed. if married liao got own family to feed also. so u're living ur life out of obligation leh. will happy meh? i dun wan to like this leh. nowadays alot of people never think properly. they happy happy, see the ger already den want to get married. if married liao the guy cannot provide for the girl. he also happy meh? the girl happy meh? like tat both people suffer leh. many romantic ppl say suffer together very romantic mar. but i think is quite stupid lar.
not my kind of romantic. den u ask me.... how come suddenly bobby so pessimistic one? i thought he always very optimistic. but now i see the situation, want to be optimistic also abit hard. so for the rest of my life, i'll be living a life of obligations..
but for now, i'll jus look at it short term.... it's to look forward to thursday~~ right? ha... somebody will be quite happy also once thursday comes....
posted by bobby @ 10:47 AM

Thursday, April 06, 2006
Far Away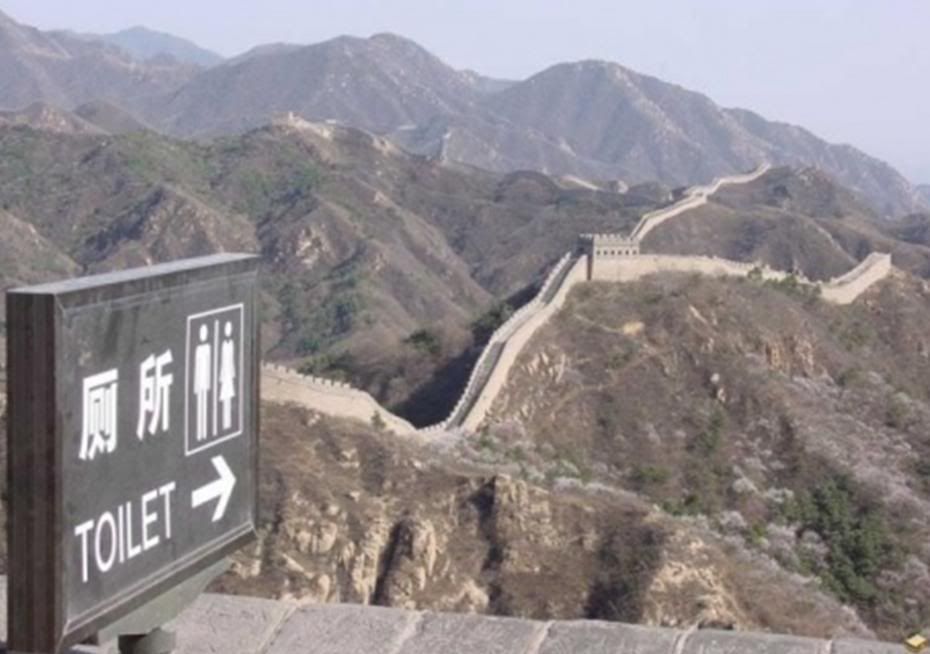 Sianz man


posted by bobby @ 11:30 AM

造句
i still remember in secondary school, for chinese lessons, we had to learn how to write the chinese words. and then form a sentence using those chinese words. they are usually terms or phrases.
and i was the monkey who risked my life and my saturdays (we had to come back on saturday mornings if we failed) and made a mockery out of the
造句 (forming sentence) system. my classmates would know. my test paper was made to be a classic. and i kept it at home for a long time. even brought it around to show people just for the fun of it. but dunno where it is now. i think that someone threw it away for me. the marks on that piece of paper not say very can be proud of. haha.

i came across this few today and i thought it was very worthy of being read by me. i shall post them up so that you all could see my state of monkeyness in my secondary school days.


难过

----我们家门前的大水沟很

难过

。
如果

----罐头不

如果

汁营养丰富。
天真

----今

天真

热,是游泳的好日子。
十分

----妹妹的数学只考

十分

,真丢脸。
从容

----我做事情,都是先

从容

易的做起。
人参

----老师说明天每个

人参

加大队接力时,一定要尽力。
棉被

----小玉的卫生

棉被

偷了。
便当

----小明把大

便当

做每天早上起床第一件要做的事。
cool huh? this was one of the many reasons i spent many periods in secondary school either standing in front of the class or outside the class. wahahah
posted by bobby @ 12:33 AM

Wednesday, April 05, 2006
My Space
todae i did something different. i packed my office table. it was filled with files, newspapers, magazines, and everything else. and since my replacement was coming, i thought it would be good to clear the table for him so as to not let him have a shock when he comes.
so today here, right now.. i'm gonna do something unprecedented. i'm going to show u the place when i spend the good part of my life for the past 1.5 years.
posted by bobby @ 10:11 PM

The Salesman
Guess i am not such a prolific blogger. wun be like henry or van Nistelrooy in front of goal. maybe i'm more like a Crouch. only when i'm in the mood it goes in. and my case, i'll blog. it's almost impossible for me to be blogging about my life, like most people around. they'll tell u what they did, who they encountered. but for me. most of whatever happens everyday is the freaking same!! i bet this pass 2 yrs, there would surely be a day when i did the exact same things at the exact same time as another.
now also like cannot blog about politics. they dun let people podcast about politics already man. later i blog about politics den sway sway kena how? so i wun try to be so exciting. i'll talk more about mundane things. i was on the way to lunch todae, via Novena Square and i saw a booth promoting some new contact lenses. i'm not a contact lense person at all. the thought of putting something into my eyes totally freaks me out already.
ok. the problem with this booth, they had 3 promoters. and 2 of them were wearing specs. hmmm.. i mean.. it's not really very convincing if you're wearing specs and u're selling contact lenses.
promoter ''come sir, take a look at our newest product. this contact lense can protect from UV rays, it can correct your eyesight over time. and it is very very comfortable.''
me ''eh, den why u still wearing specs?''
promoter ''errrrrrmmmmm... cannot really afford this product''
me ''eh, means this thing expensive lar. still want to sell me. kaoz''
promoter ''no lar sir, i'm quite poor actually. so i'm making do with my specs''
me ''i also very poor i make do with my specs also. you never try your product den want to sell to people. means the info you get is other people tell u one also lor. like this cannot lar i tell u. very hard to sell.''
promoter ''..........''
me ''ok bye''
so you know... really quite hard. next time want to sell things. be more convincing lar.
posted by bobby @ 3:42 PM

Tuesday, April 04, 2006
The Closure
finally. the seminar is over. it was a rather dull affair. the speaker wasn't really able to generate much hype from the audience. however, these people are paid for what they have to offer you in terms or knowledge. not to make u interested. and the speaker was paid quite a substantial amount.
i would like to see the end of this seminar as a closure for me. marking the end of my work here at this place. i might not have been really hardworking. but damn... i wasn't that slack as well. i got my work done. did what i could to ensure the minimum hassles for my bosses. i am now going to slack. i am now going to start taking my leaves.
alot of pent up frustrations thru working with certain irresponsible people. being very very selfish and at many times did not consider the thoughts of others. disappearing whenever feeling like it. not coming to work when everyone else is so freaking busy and ending up having people to cover the work. it's jus giving extra work to others. building their own happiness upon the misery of others. this kind of people, i really believe will get their very deserved retribution.
and also frustrations thru working with someone new but with authority. it is very different from working with someone new without authority. this authoritative person comes, and do not understand the culture of the new workplace. and based all the assumptions on where he/she had worked. and then wants the work to be done in that particular manner. scoldinds and chidings are certainly not part of my workplace. maybe more time can be taken to understand the culture and environment before coming down so harsh. it really pays. doesn't really hurt to be humble you know?
there's one of the worst for me. the nagger. the most harmless but the most irritating. you're constantly being harrassed to ensure that work is done. the same question goes on and on. and complaints of everything you're doing. why you're doing it this way instead of the others. well, it's really the bane of my life. i will jus explode. and explode i did several times but we have cleared our differences. like i said. this is the most harmless. jus irritating and painful for me.
almost like the nagger we have the kamjiong spider. those who are very easily nervous and will panic for fear that anything go wrong. you spend time explaining how everything will go right but this person will spend even more time to tell you how everything will go wrong. you have to check your equipments every half hourly. do endless dry runs. have 4 or even 5 backups. and this person gets very very agitated when things go wrong. wel, some people jus prefers to be more careful.
another kind of authority is those of the higher level. and of cos with a higher level of backing. i've not had any run ins with this sort, but some people have cos i've heard of it. these people points their finger and can'kill'. they 'shoot' very dangerous 'arrows' at people. but sometimes having quite alot of staffs under him/her. this person tends to be not so sensitive. and say the wrong thing. staff management is very impt especially if you're one of those up there. being able to support ur staff, to offer them help and to show that you're there for them, it is another one of the marks of a true leader.
fortunately for me, my boss doesn't posses any of these above mentioned traits. she is very supportive of me. the few times that i've got into some trouble, she pulled me aside. talked to me and asked me about it. if i'm having difficulties coping with work. if there's anyone giving me too much work, or i'm being treated unfair. she gives me the chance to communicate with her first. and let's me say what i want to. she doesn't scold but instead gives subtle hints when she's not happy with anything. thankfully i've been able to catch all this hints. and also many others things which i guess i would not mention here.
but just want to say Thanks for the past 1.5 yrs Boss!
posted by bobby @ 1:23 PM

Monday, April 03, 2006
Floating
wonders of wat an sms can do to someone. just happy.
posted by bobby @ 11:15 AM

Monday Boo
This is getting irritating. Inability to garner silence at work. Anyway, like i mentioned, it's gonna be a busy monday and tuesday. So now, i'm just gonna slack all i can. before getting down to work. last seminar that i'm going to be doing i hope, so i just wanna do it properly and get it done and over with without any glitches anywhere.
but this being a monday morning is just not really helping. i watched the campus superstar finals last night. this guy with a pussy voice won. seems like having a pussy voice is the new fashion nowadays. whatever happened to that of the alpha male? the men of all men? Rambo.... now it's all about the sensitive new age guy, the metrosexual person. the chao gu niang!! well, i'm not saying it's not good. maybe i'll just say i'm out of fashion. haha.
this teresa tseng girl was fantastic. but yet agn, she's another victim of the out of fashion voice. she has a fantastic and very clear vocal. hitting every note without any problems. she can be compared with another teresa. this teresa being the legendary teresa teng. difference in the name is just a difference of a 'S'.
looking at all those Top 10 finalist jumping around on stage makes me feel old. haha! but could really see the energy in them. young and enthusiastic. a couple of them caught my eye, adraino, despite having the same name as one of my fave soccer player, has this damn blur cock but innocent yet cheeky look to him. potential. and this 13yr old girl, Khim. too powerful a voice for a 13yr old. unbelieveable actually.
another girl called clara. soooooo sweet.... and she performed this weird song with 2 others last night. her costume was totally off. white jacket, short skirt. the short skirt made her so uneasy trying to dance. and the white jacket she was wearing, puffed her up a couple of sizes. made her shoulders look so broad. she looked like a male swimmer. faintz. cannot lar like this. break my heart.
right next is superband. nonstop competition. from project superstar. campus superstar. superband. abit alot. but i dun really mind. just something for me to watch on tv. ha... some people will complain. why always competition? cos channel U wan to earn money from sms. of cos they want to earn money lar. got who do business dun wan to earn money one. knn. ask them to show some very new movie they spend alot of money to procure. alot of people watch, but nobody sms in to vote the movie mar. they dun earn much. so why show? haha. too bad lor.
if you dun wan to watch those. den lan lan go pay more $$ go buy cable tv. new resolution. try to minimize my game playing. it's taking up too much of my time. haha. limit myself to 2 hours a day. but hor... if i dun play game. den wat i do? chat on msn? everybody busy lar i chat with who? then my mummy wants to watch her tv. i also cannot watch. haha. haiya. i'll just see what i can do then.
just found out the difference between inquire and enquire. it's just american spelling and british spelling. like color and colour.
posted by bobby @ 10:01 AM

Saturday, April 01, 2006
Miscs
http://www.wikiafterdark.com/index.php/WikiAfterDark
wikipedia sure is expanding well.... expand until got time to do all this kind of rubbish....... haha...
http://www.gadgeit.com
this is an interesting local shopping site. bringing you loads of cool stuffs and great gift ideas.
http://www.next.sg
another local site. although this site is yet to be officially launched yet, i thought i might give it some publicity first as my friend is one of the co-editor of the site. They are all about trends. Trends in Singapore and all over the world. Tech, fashion, travel, media and lifestyle, they try to cover almost all aspect. Do visit.

Tired. Haven been sleeping much the pass week. gonna sleep all i can tmr and sunday. Gonna be a busy week. actually only Monday and Tuesday. But the good news is my replacement will be coming on Friday. Me and my probable replacement will have some link. To the person who know's wat i'm talking about. dun worry. i will be a good senior. will take care of the fella. =)

So it's gonna be a week of many happenings. Well, i'd rather nothing happen but nothing's been happening for too long. i go to work and i go home. and weekends are spent like 95% at home. only go down to buy food if my mum dun cook. Haven went out for ages. Maybe the last time was a trip down to SMU and a farewell dinner for my partner after that.

My life needs some spicing up. but this nothingness is making me lazy. thank god for the companionship of my level 16 night elf warrior. and i apologize to my level 22 undead priest for abandoning you. You were giving me a very hard time and so did the people from the Alliance. Even though you're buffed after the 1.10 patch, but i'm still more of a whack them up person rather den a stand behind and make sure nobody die person.

shall post picture of them soon. my warrior's the person i'm spending the most time with nowadays.

thought of another thing to do.. finish up my jap version of meteor garden. actually there's alot of things to do. haha. i'm playing game, i'm watching tv, i'm watching dvd. surfing net, chatting on msn, playing ps2, play my daily dosage of dota. haha. oh well. my brain aint functioning anymore.

Mindless ramblings. another thing. Got this show chn 8 9pm weekdays. my fren told me dawn yeoh acting in that show. then i was like huh? she so fast get to act? i thought she eat potato one? how come can act chn8 show somemore? then todae i watch, den i realised it's another different dawn yeoh!!! wah lau.......................

Campus Superstar is coming to an end. It's like kinda abrupt. Project Superstar had much more hype to it somehow. I like the

Teresa

girl. She looks abit like Barbie Hsu. Her voice is very singer voice. I like alot. And she's quite pretty as well. But the guys looks irritating to me. The Hwa Chong guy still ok. But the other chap can't sing. He shud just go join the 'so you think you can dance?' and see how he do. it's because the other ppl dunno how to dance, which is why he looks like he's so good. bahhhhh

and my MOUSE IS PISSING ME OFF!! AHHHHHHHHHHHHHHH!!!! it hung on me in crucial moments for so many times this few days. and it is so damn jerky and unsmooth. DANG...



Eagerly awaiting for.........................................
posted by bobby @ 3:17 AM

About Me
Name: bobby
Home: Dorset, Island, Singapore
About Me: Man in Pain
See my complete profile
Previous Post
Archives
Sing the Song
Scene
Songs
Friends
Waywards
Powered by